Takayu Onsen and Takayu Fudotaki Waterfall walk
Main Content from Here

To the falls and back before a bath
Takayu Onsen and Takayu Fudotaki Waterfall walk
Type:

Onsen

Highlights:

Fudotaki Waterfall,Botayama view,Onsen

course time:

about 40 mins

Distance:

about 1.4km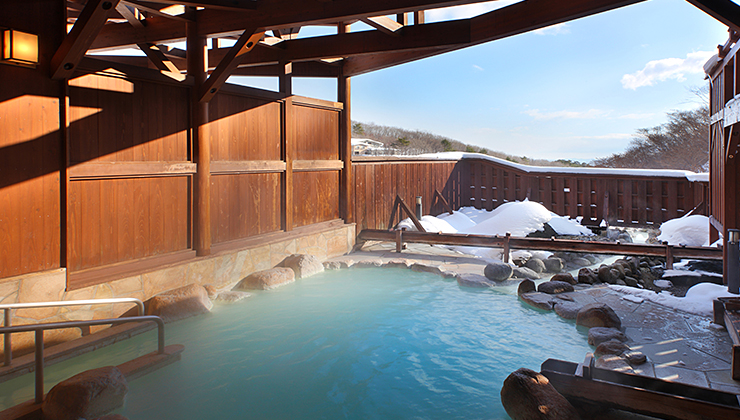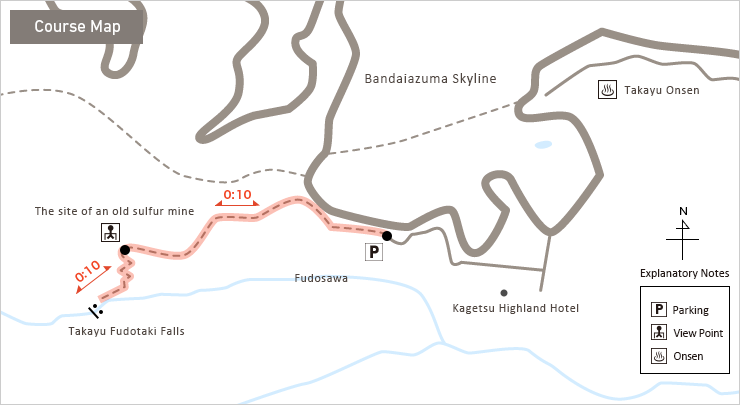 ※Course time and distance is only a guide.
In addition to the hot spring, Takayu also has a waterfall about a 20-min walk from the hot spring district. There is a path that leads to Takayu Fudotaki waterfall close to the Kagetsu Highland Hotel in Takayu Onsen. Follow this narrow path and you will see Botayama, the site of an old sulfur mine. The ground is soft underfoot in some places, so watch your step. Walk a little further to get right up to the basin of Takayu Fudotaki waterfall. Spreading out in the shape of an inverted fan, the flowing water is stirring and leaves a lasting impression.
Return to Takayu Onsen and take a soak in the hot spring as you recall the striking scene of the waterfall.