Makukawa Onsen and Makudaki Falls walk
Main Content from Here

Refresh both body and mind!
Makukawa Onsen and Makudaki Falls walk
Type:

Hiking

Highlights:

Makudaki Falls, Japanese beech forest,Onsen

course time:

about 50 mins

Distance:

about 1.4km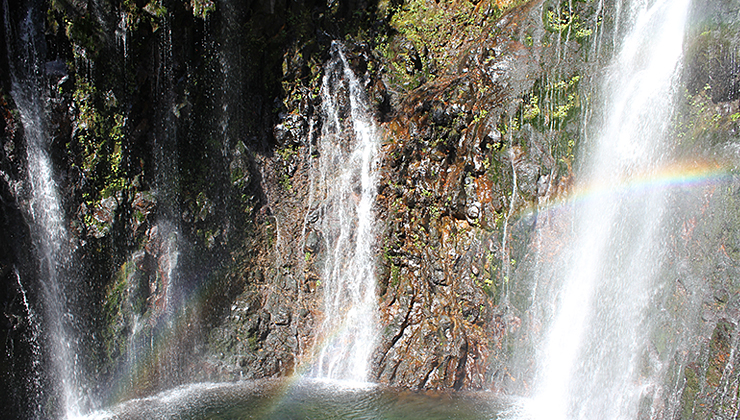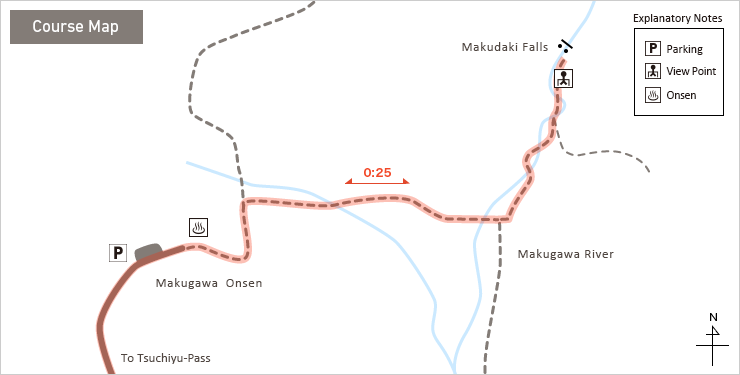 ※Course time and distance is only a guide.
Makukawa Onsen to Makudaki Falls

Proceed down a narrow woodland path from Tsuchiyu-toge Pass to the northwest until you come upon two hot-spring inns. This is the departure point, so follow the signposts and aim for the approach leading to the waterfall.
The approach lies to the back of one of the buildings, where you will be greeted by a forest of Japanese beech. Walk for about 30min, crossing a wooden bridge and ascending steps. Gradually the vista of the forest gives way to one of fresh flowing water. Proceed upstream and the 30m-high Makudaki Falls come into sight. The beautiful Makudaki Falls casts rainbows with its spray and generates the greatest amount of minus ions in the area, making it a place that sooths those who come to visit.