Mt. Azuma-Kofuji and wetland walk
Main Content from Here

The pride of Joudodaira!
Mt. Azuma-Kofuji and wetland walk
Type:

Hiking

Highlights:

Mt. Azuma-Kofuji,View,alpine plants

course time:

about 1 hrs 15mins

Distance:

about 3km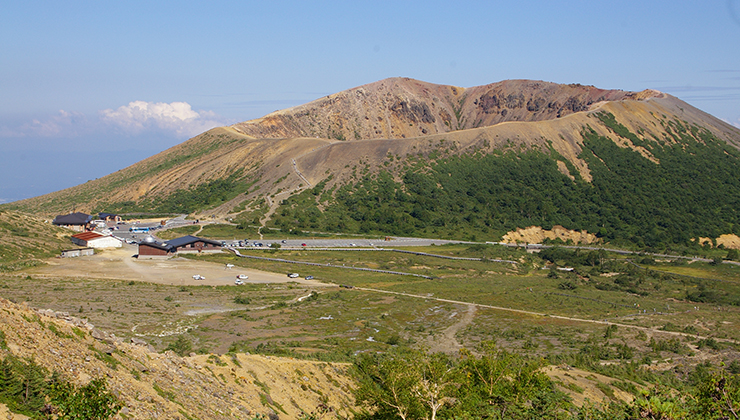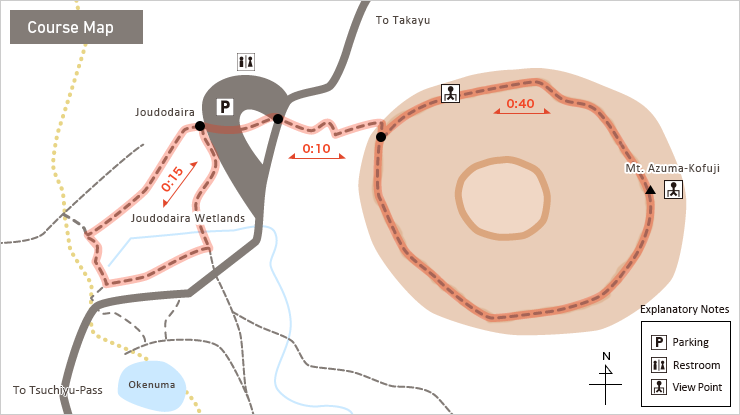 ※Course time and distance is only a guide.
Mt. Azuma-Kofuji

Mt. Azuma-Kofuji and Joudodaira wetlands are a highly recommended walking spot for visitors to Joudodaira. Mt. Azuma-Kofuji is about a 10min ascent up a log stairway from Joudodaira parking lot, zigzagging across the Bandaiazuma Skyline. Here you can gaze into the large crater from close by. The trail is uneven and slippery, so watch your step. From there, walk to the left for an unbroken view of Fukushima City, and if you are lucky, you can see a sea of clouds extending before you. The crater of Mt. Azuma-Kofuji can be circled in about 40min.

Joudodaira wetlands

After experiencing the wild impact of the volcano, go on to the luscious Joudodaira wetlands. There is a walkway to the side of the parking lot, part of which can be navigated by wheelchair, making this a casual 15-min round-trip course for everyone. Take a stroll through a beautiful landscape while appreciating the wetland plants.