Mt. Higashi-Azuma trekking
Main Content from Here

Enjoy a wide panorama and alpine plants!
Mt. Higashi-Azuma trekking
Type:

Climbing

Highlights:

virgin forests of Maries' fir,alpine plants

course time:

about 2 hrs 50mins

Distance:

about 5km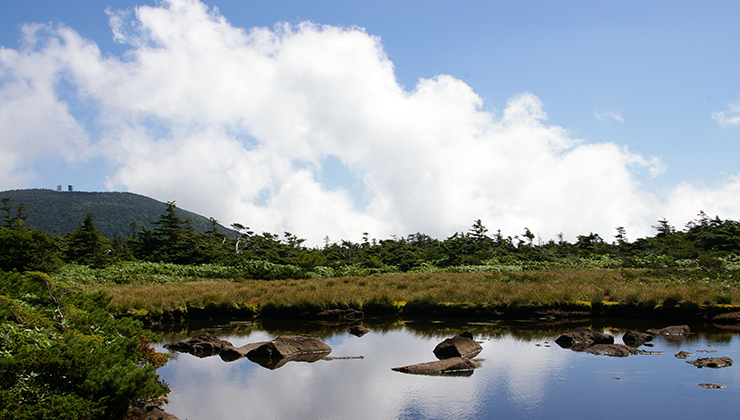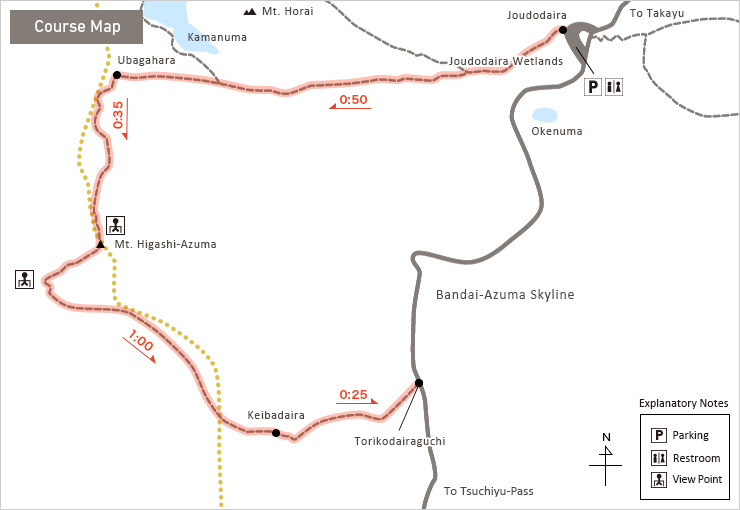 ※Course time and distance is only a guide.
Joudodaira to Ubagahara and Mt. Higashi-Azuma

Depart from Joudodaira, proceed to the left at the first fork, and climb the steep steps toward Ubagahara. Thereafter, walk the flat walkway to arrive at Ubagahara in about 50min. Head to the south from Ubagahara toward Mt. Higashi-Azuma, and ascend through a forest of Maries' fir. From the summit you can enjoy a wide panorama encompassing Mt. Bandai, Lake Inawashiro, Mt. Issaikyo, and Mt. Azuma-Kofuji.

Mt. Higashi-Azuma to Keibadaira

After enjoying the view, descend toward Keibadaira. There is a viewing platform about 10min from the summit, presenting a great view. Steadily descend through woodland to Keibadaira, where vast wetlands and ponds extend and you can enjoy a refreshing view amidst the stillness of nature. Proceed through Keibadaira to reach the Torikodairaguchi entrance to Bandaiazuma Skyline.