Main Content from Here

See a carpet of Asian skunk cabbage in full bloom!
Nitanuma walk
Type:

Hiking

Highlights:

skunk cabbage(id-April)

course time:

about 1 hrs 15mins

Distance:

about 2.2km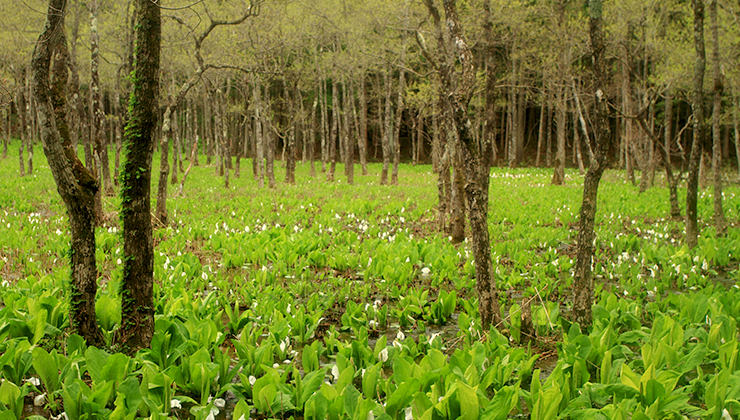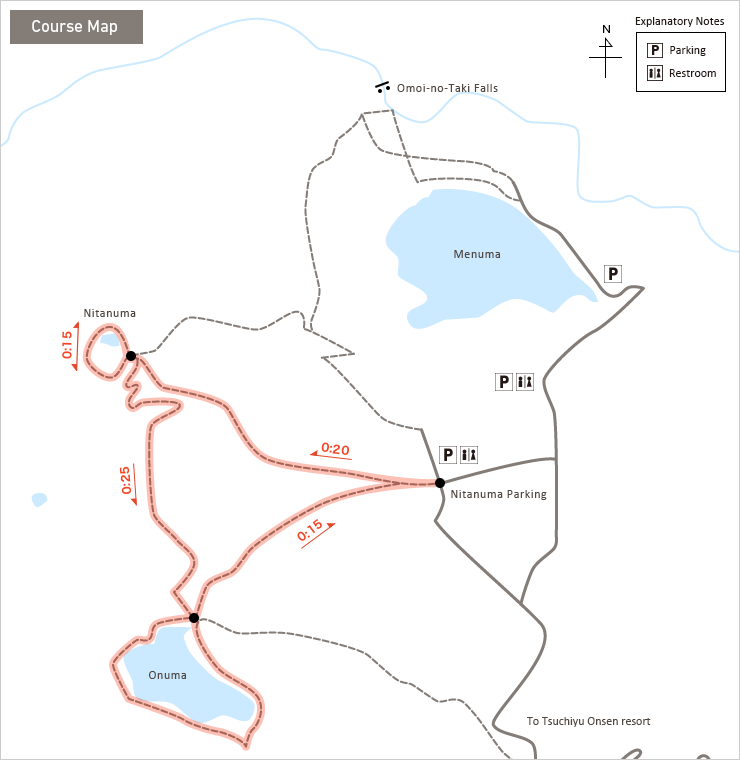 ※Course time and distance is only a guide.
Nitanuma parking lot to Nitanuma

Head down the path from the entrance to Nitanuma parking lot toward Nitanuma and the path splits in two. Proceed to the right into a well-lit grove of mixed trees, where dogtooth violets bloom from mid to late April. The undulating path can be walked easily. Arrive at Nitanuma after a 20min walk. Nitanuma is a small marsh that can be circled in about 15min and in which skunk cabbage compete to bloom under the Japanese alder growing in the wetland.

Nitanuma to Onuma and Nitanuma parking lot

It takes about 15min from Nitanuma to Onuma. There is a spring close to Onuma where you can quench your thirst and take a relaxing break while taking in the marsh. After the break, circle the marsh and return to Nitanuma parking lot. Walk for 20min through the gentle dappled sunlight of the forest to arrive at Nitanuma parking lot. After the hike, why not enjoy a soak in the hot spring at Tsuchiyu Onsen?