Shinjuku Gyoen was constructed on the site of a private mansion belonging to Lord Naito, a "daimyo"(feudal lord) of the Edo era. Completed in 1906 as an imperial garden, it was re-designated as a national garden after the Second World War and opened to the public. With 58.3 ha(144 acres) in size and a circumference of 3.5 km, it blends three distinct styles, Formal Garden, Landscape Garden and Japanese Traditional Garden, and is considered to be one of the most important gardens from the Meiji era.
■
ANNOUNCEMENT
Closed Days
Mondays (If Monday is a public holiday, then closed the following day. Closed the day(weekday) after in case of consecutive holidays.)
December 29 to January 3

"Shinjuku Gyoen National Garden Audio Guide Service"
Thank you for your visit to Shinjuku Gyoen National Garden.
To enhance your garden experience, we have started Shinjuku Gyoen National Garden audio guide service.
By scanning the QR code posted on signboards in the garden with your mobile devices, you can listen to the garden's audio guides, which provides the garden highlights and history. The audio guide is available in four languages - Japanese, English, Chinese and Korean.
Enjoy and learn more about our garden with the user-friendly guides!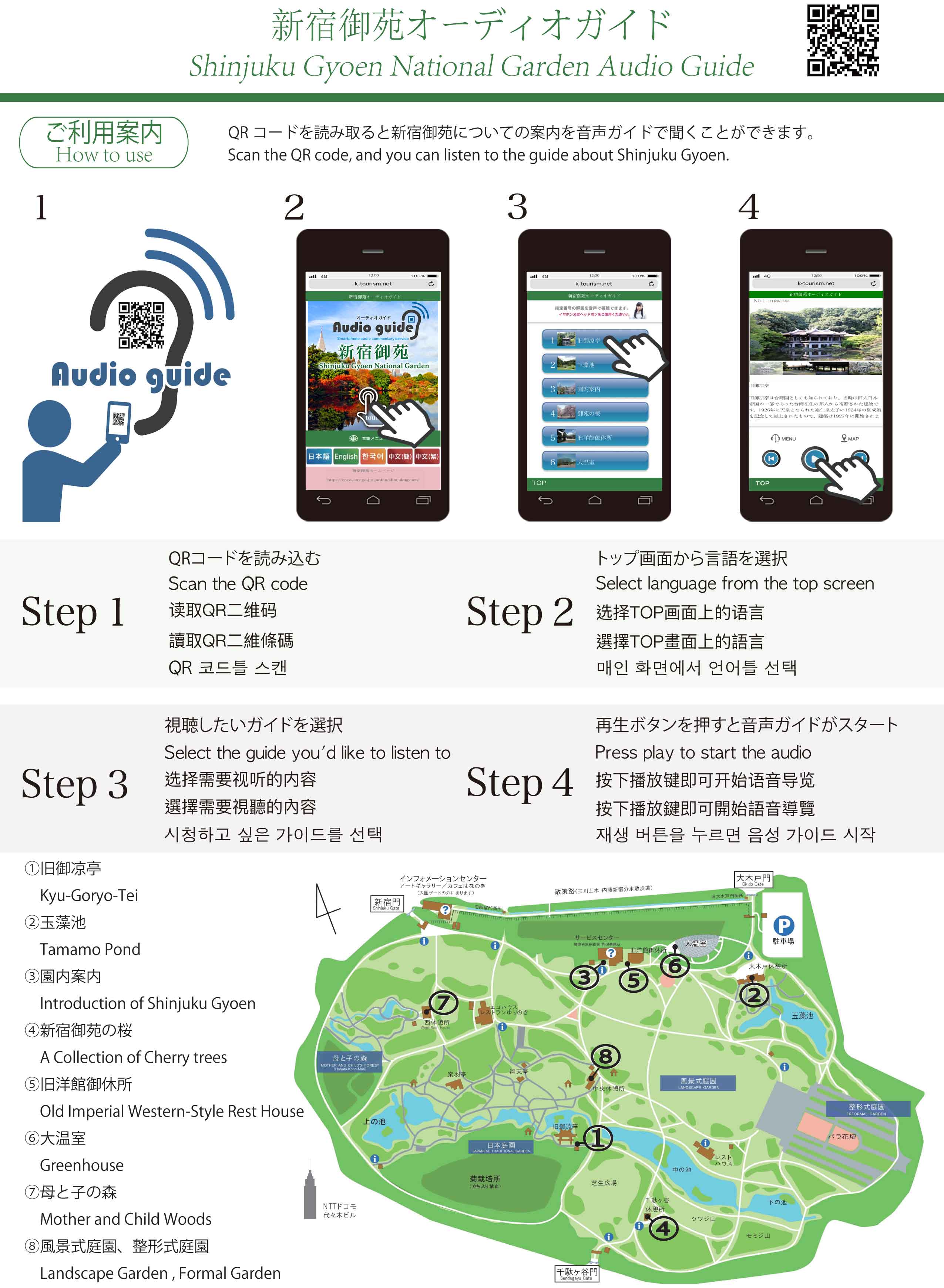 Contact: Shinjuku Gyoen Service Center TEL: 03-3350-0151
Shinjuku Gyoen National Garden, Management Office
To Page Top