(ii) Examples of initiatives in the production and shipment of foods
As a result of various measures, inspection results currently almost never find radioactive concentrations exceeding the standard limit.
For rice, some examples include decontamination of farmland and measures to inhibit radioactive cesium absorption by the use of potassic fertilizer. In addition, radioactivity inspection of all rice bags harvested throughout Fukushima Prefecture has been implemented since FY2012, and this practice is ongoing.
Measures for Reducing Transfer of Radioactive Materials to Crops
This section introduces some of the measures used to reduce the transfer of radioactive materials to crops.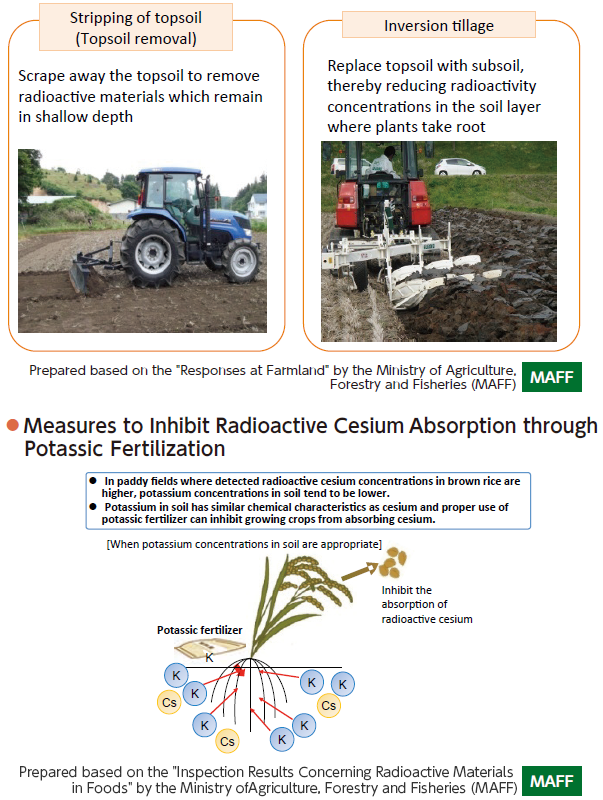 For more detailed information about these initiatives, see pages 57 and 58 of Vol. 2, FY2017 edition.
Radioactivity Inspection of the Full Volume of All Rice Bags by Fukushima Prefecture
Fukushima Prefecture has been inspecting all bags of rice harvested throughout the prefecture since 2012, apart from inspections based on the inspection guideline.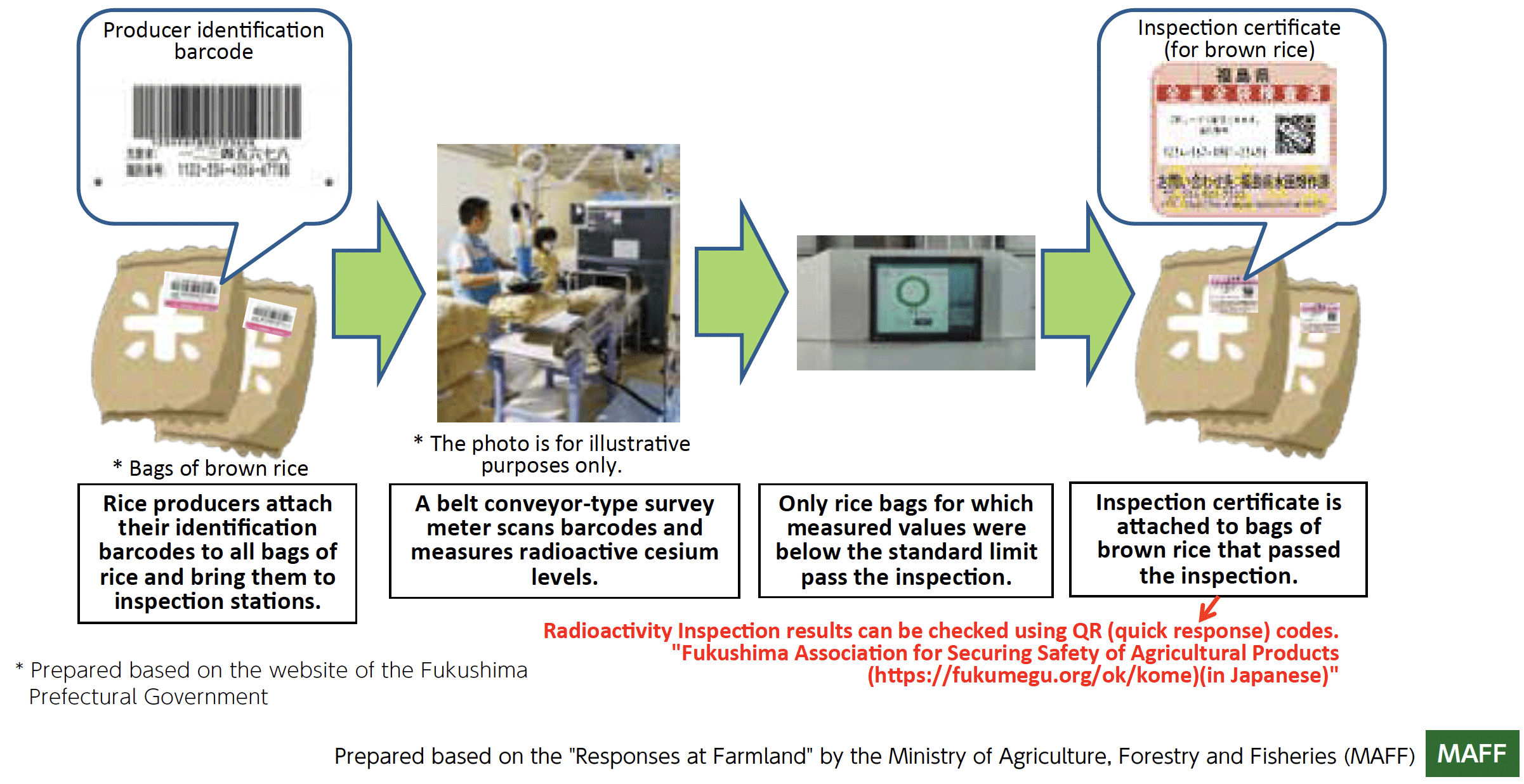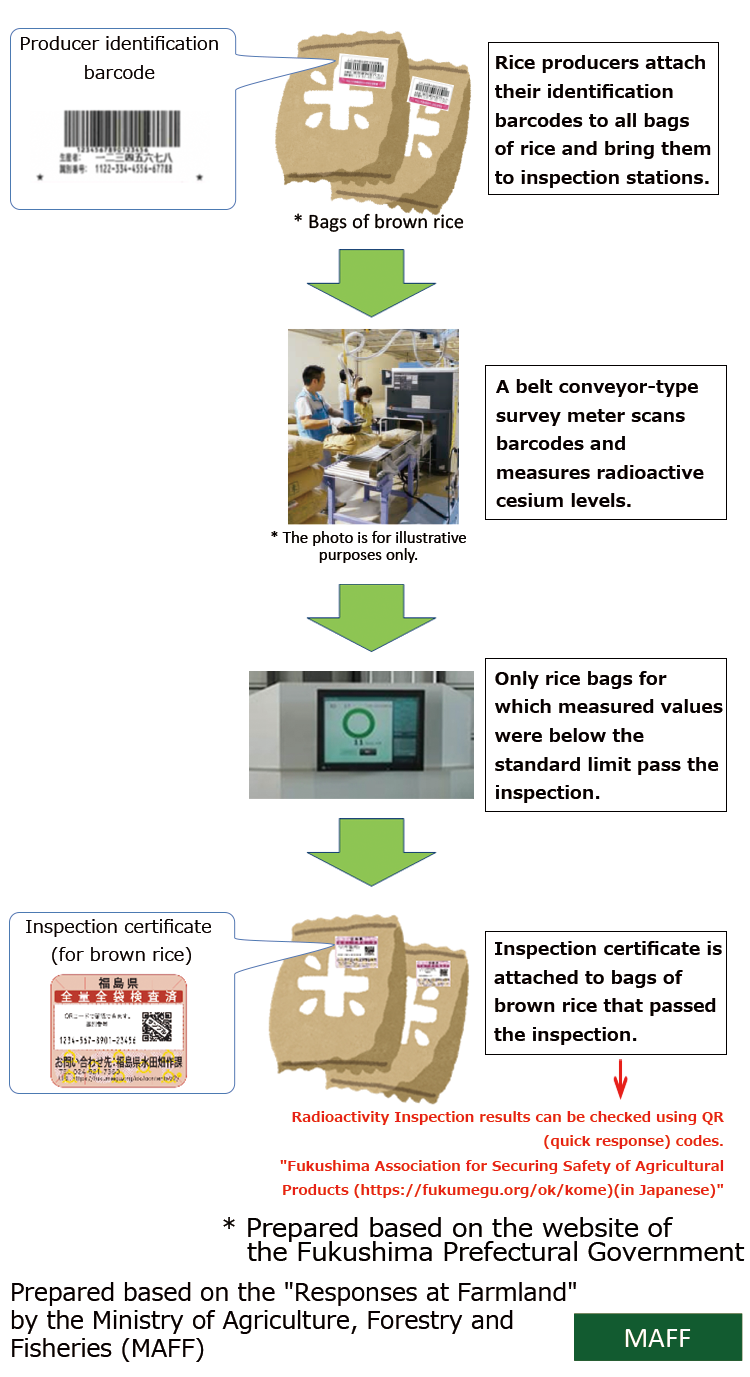 For more details about these initiatives, see page 64 of Vol. 2, FY2017 edition.