(i) Removal of the designation as Areas under Evacuation Orders
Following the accident at Tokyo Electric Power Company (TEPCO)'s Fukushima Daiichi NPS, an evacuation order was issued for the surrounding areas. People were unable to live in the designated Areas under Evacuation Orders, and the residents were forced to evacuate and live as refugees. With the exception of areas where returning is difficult, radiation doses are decreasing over time, and the lifting of evacuation order designations is progressing. Currently, most of the areas are inhabitable once again.
Removal of the designation as Areas under Evacuation Orders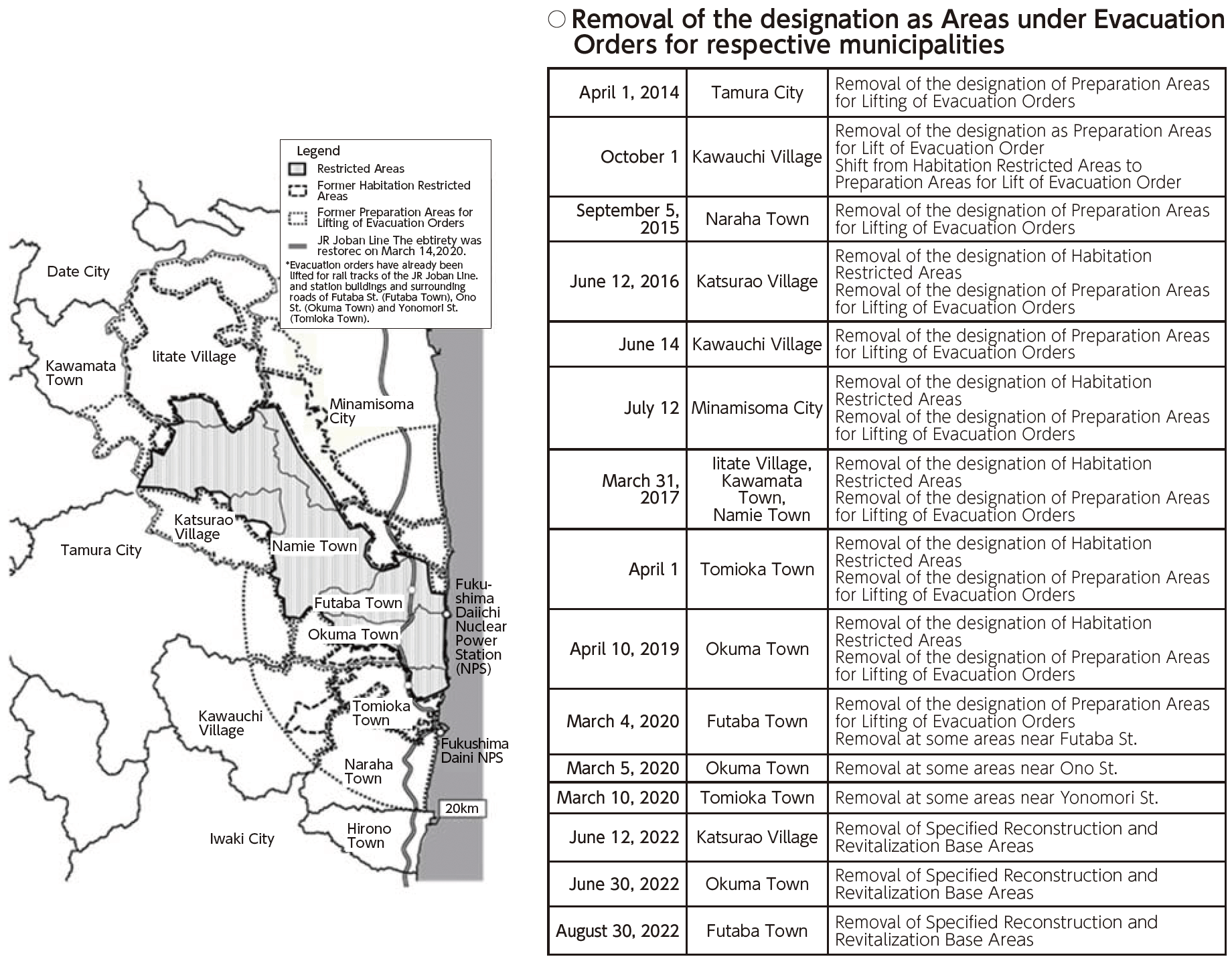 Prepared based on the Reconstruction Agency
"System Outline for Reconstruction and Recovery Plans for Zones Designated for Reconstruction and Recovery,"
50th meeting of the Nuclear Emergency Response Headquarters (January 17, 2020), etc.
The requirements for lifting evacuation orders are as follows: (i) it is certain that annual cumulative doses will become 20 mSv or lower after removal of the designation; (ii) infrastructure and living-related services necessary for daily lives have been almost restored and decontamination work has progressed sufficiently centered on children's living environments; and (iii) consultations have been held sufficiently among relevant local governments and residents.
For more information about the evacuation order designations, see pages 99 and 101 in Vol. 2, FY2017 edition