(i) Results of inspections of radioactive materials in food
As a result of the TEPCO's Fukushima Daiichi Nuclear Power Station accident, concern about the radiation exposure from food spread. However, radioactive decay and various other initiatives are preventing the distribution of foods which exceed the standard limits.
Inspection results by food type
In order to ensure the safety of food, inspections are conducted to prevent distribution of foods with concentrated radioactivity above a certain threshold. In addition, various initiatives are in place for preventing radioactive contamination of foods. As a result of these efforts, inspection results exceeding the standard limits are no longer being seen, and foods with radioactivity above these levels are not in distribution.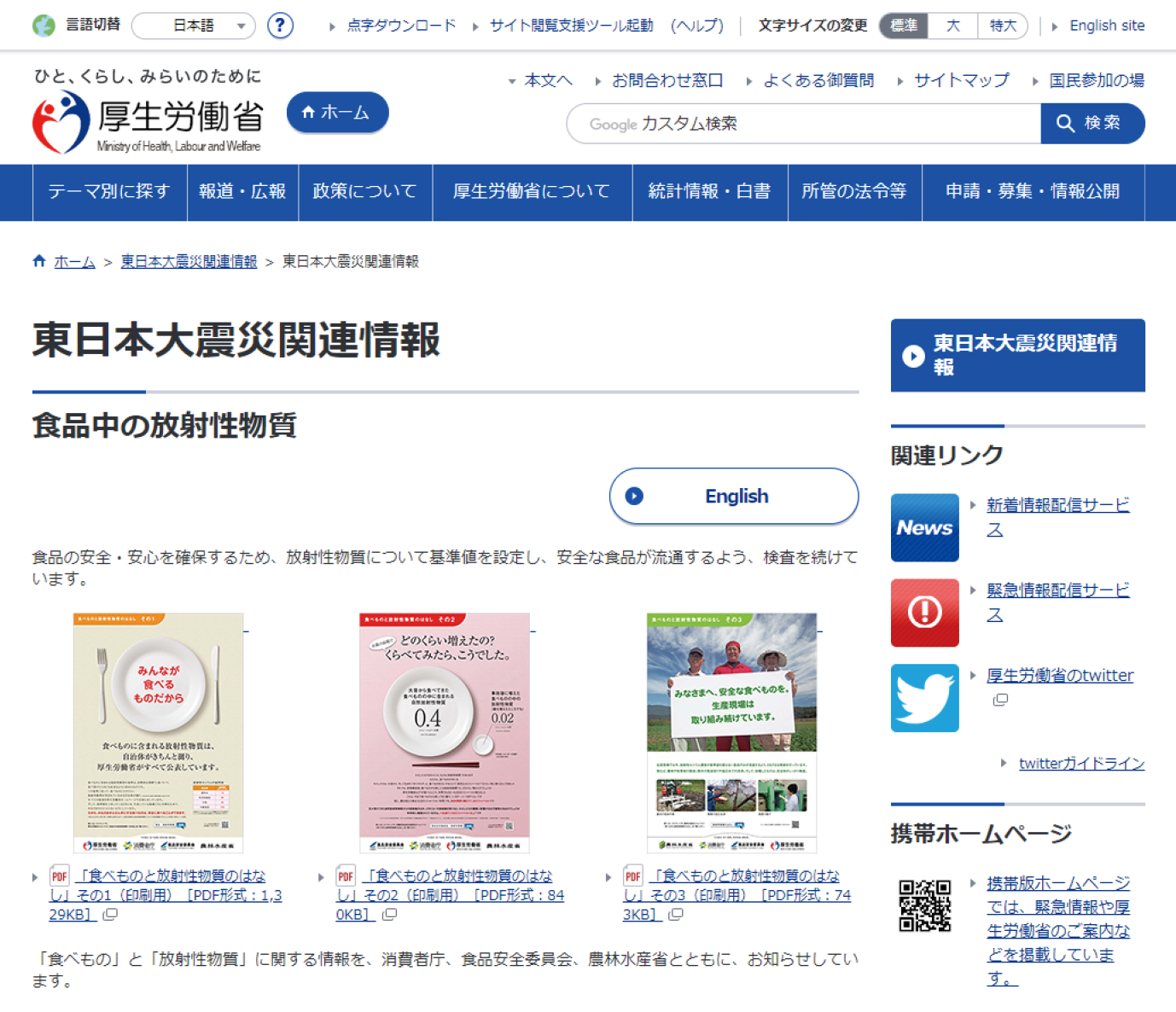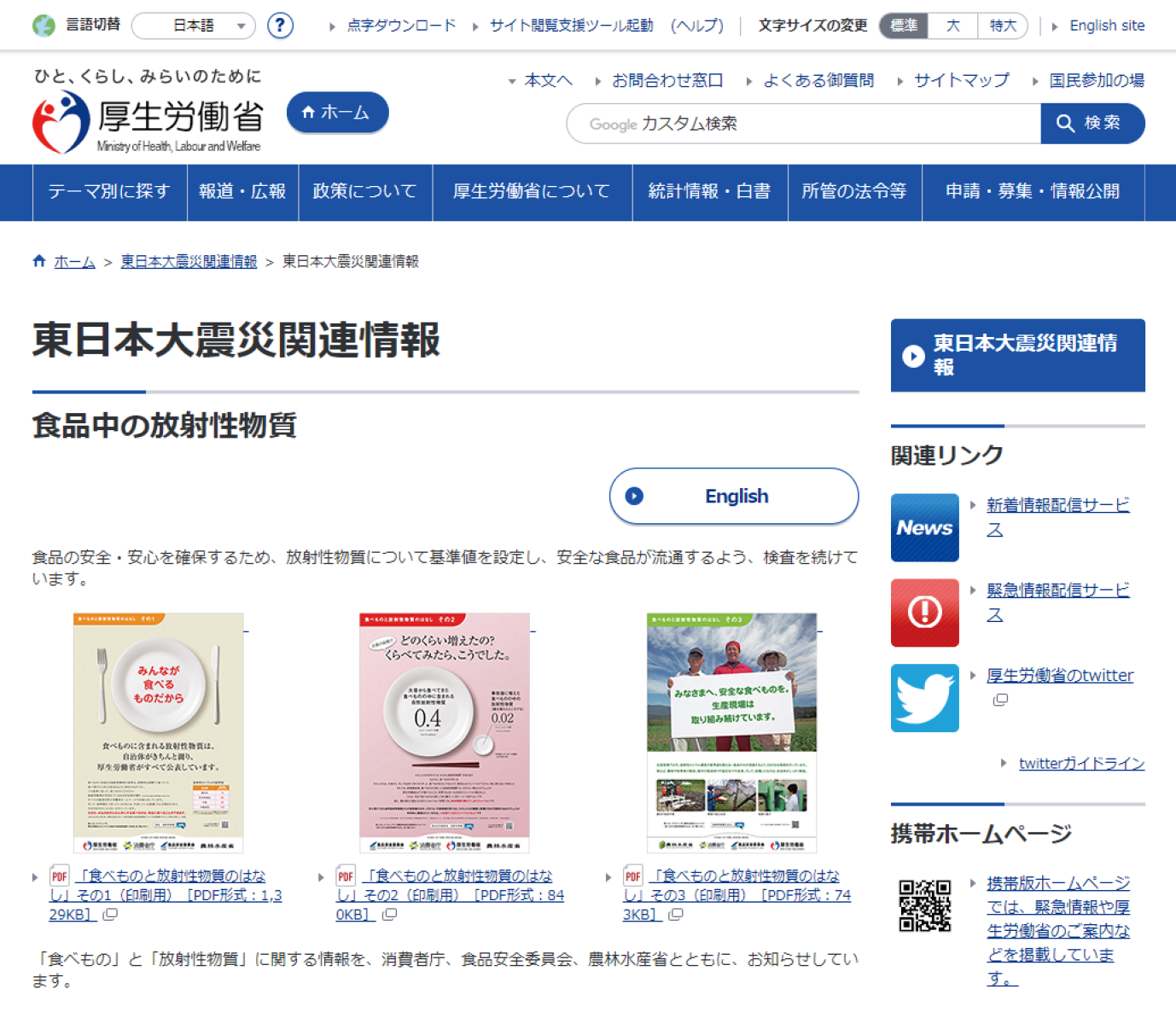 For more detailed results, see pages 62, 65, 70, 73, and 79 of Vol. 2, FY2017 edition.
Survey of Distributed Foods (Market Basket Survey)
Since 2011, the market basket method has been used to investigate the average amount of radioactive material in food.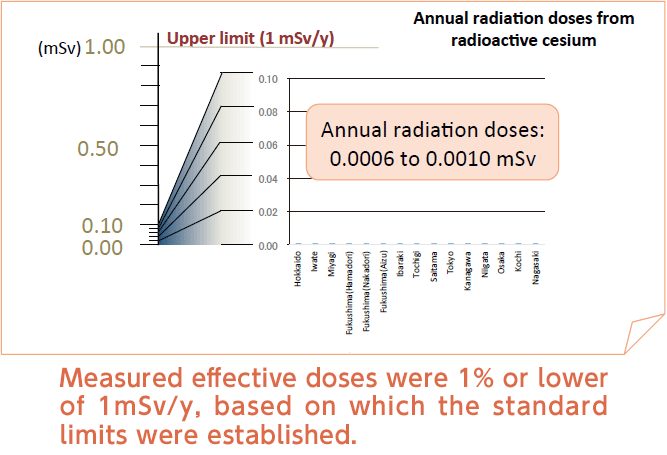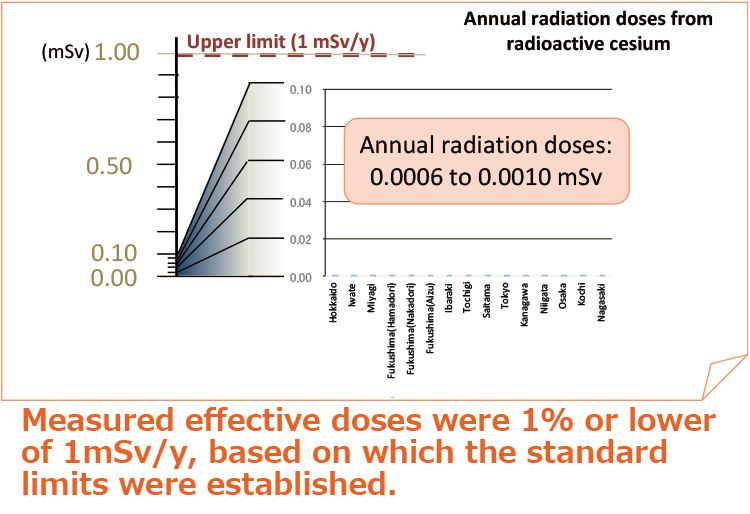 For detailed information on annual radiation doses, see page 61 of Vol. 1, FY2017 edition.
For detailed information about the inspections, see page 51 of Vol. 2, FY2017 edition.
Inspection results for individual foods, distribution restrictions, consumption restrictions, and other related information are published through the websites of national or local government organizations.
URL for the applicable page on the Ministry of Health, Labour and Welfare website: