Measures for Reducing Transfer of Radioactive Materials to Crops (2/5)
- Measures to Inhibit Radioactive Cesium Absorption through Potassic Fertilization -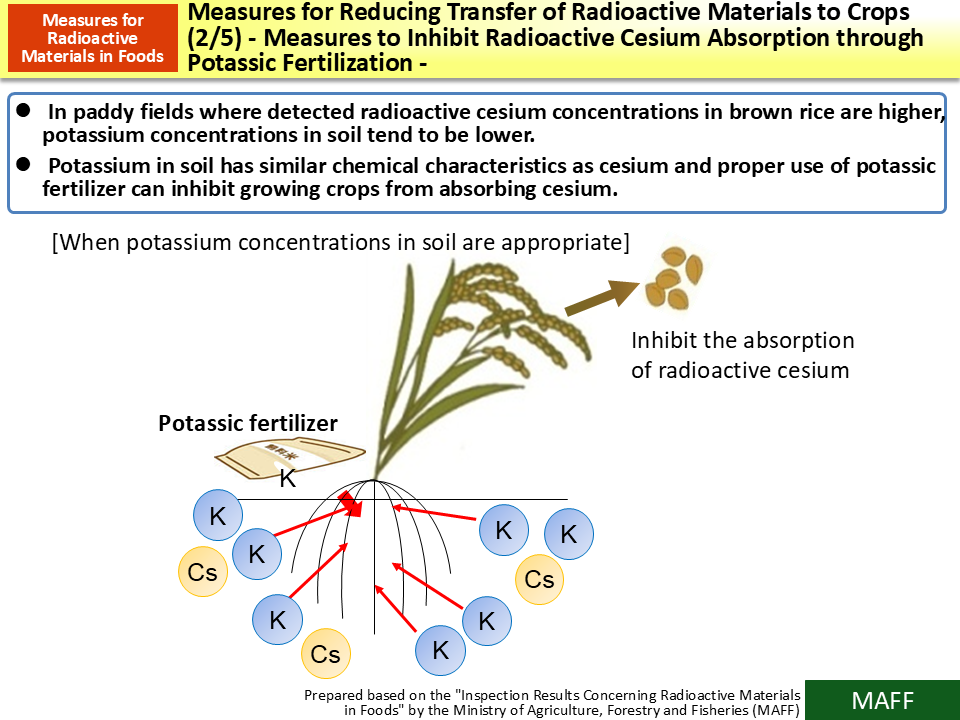 It is known that crops, such as rice, absorb more radioactive cesium when potassium concentrations in soil are lower.
Potassium and cesium have similar chemical characteristics, and when the soil contains sufficient potassium, less cesium is absorbed into crops. This is because a passage (transporter) on the root surface that lets some potassium through also lets cesium through. Recently, there is also a research report concerning rice plants that do not have such passage (unlikely to absorb cesium).
Therefore, at farmland where potassium concentrations in soil are low, a sufficient amount of potassic fertilizer is applied to increase potassium concentrations above a certain level to inhibit absorption of radioactive cesium into crops.
Included in this reference material on March 31, 2013
Updated on March 31, 2021