Technical training in Japan for Indonesian key stakeholders was conducted
Tokyo, Japan / July 2019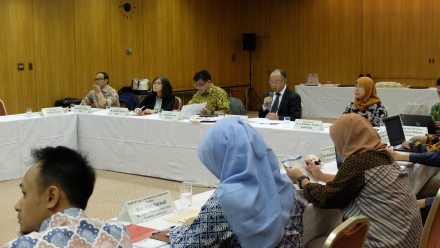 On July 9th and 10th of 2019, fifteen representatives composed of Indonesian line ministries including the Ministry of National Development Planning (BAPPENAS) and private organizations participated to a technical training in Tokyo, Japan.
This training was aimed at capacity building for developing integrated reporting system and incentive scheme, which is under consideration in the PaSTI-Indonesia Project, by introducing Measurement, Reporting, and Verification (MRV) system and climate change actions by private companies in Japan.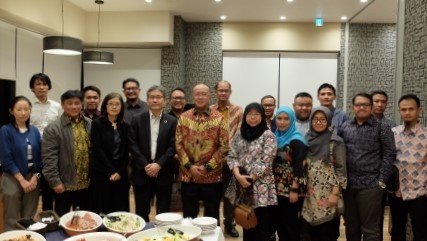 The Ministry of the Environment, Japan provided information on Japanese laws and policies on climate change countermeasures as well as programmes to spread global initiatives among the domestic entities. In particular, it elaborated Mandatory Greenhouse Gas Accounting and Reporting System in terms of its purpose to enhance voluntary efforts by business operators, guideline, tools and online system provided for them. The participants showed keen interest in practical operation of the system.
In addition, two Japanese companies lectured on its activities and invited the trainee to a site visit to a manufacturing factory. They shared their efforts to set their own targets of greenhouse gas emission reduction and tips for the reduction on the ground.
In accordance with this training, it is expected that the participants deepen the discussions in PaSTI working group by bringing the knowledge and experiences of Japan to Indonesia.