Side event took place in COP27 Japan Pavilion.
Sharm el-Sheikh, Egypt / November 2022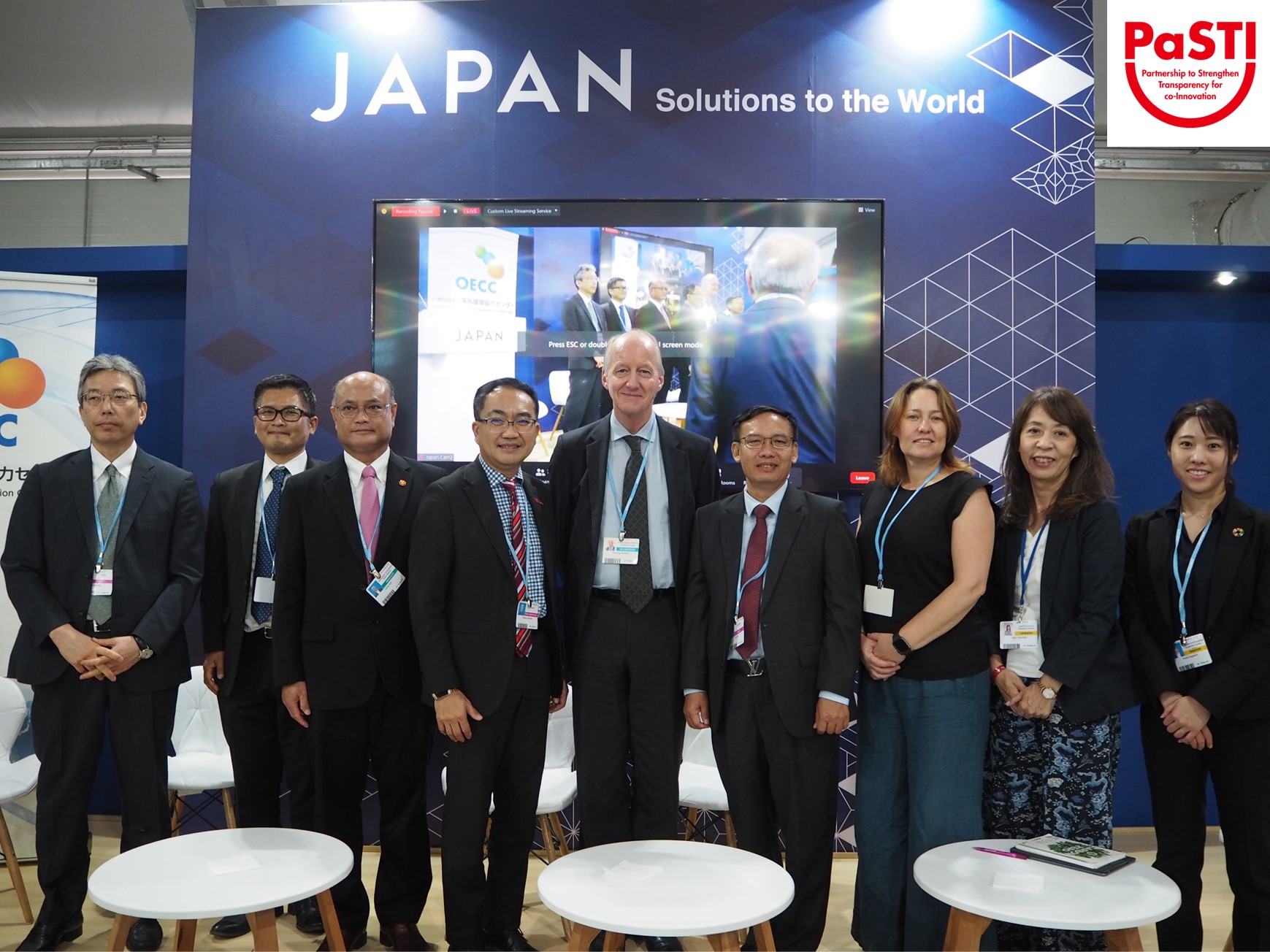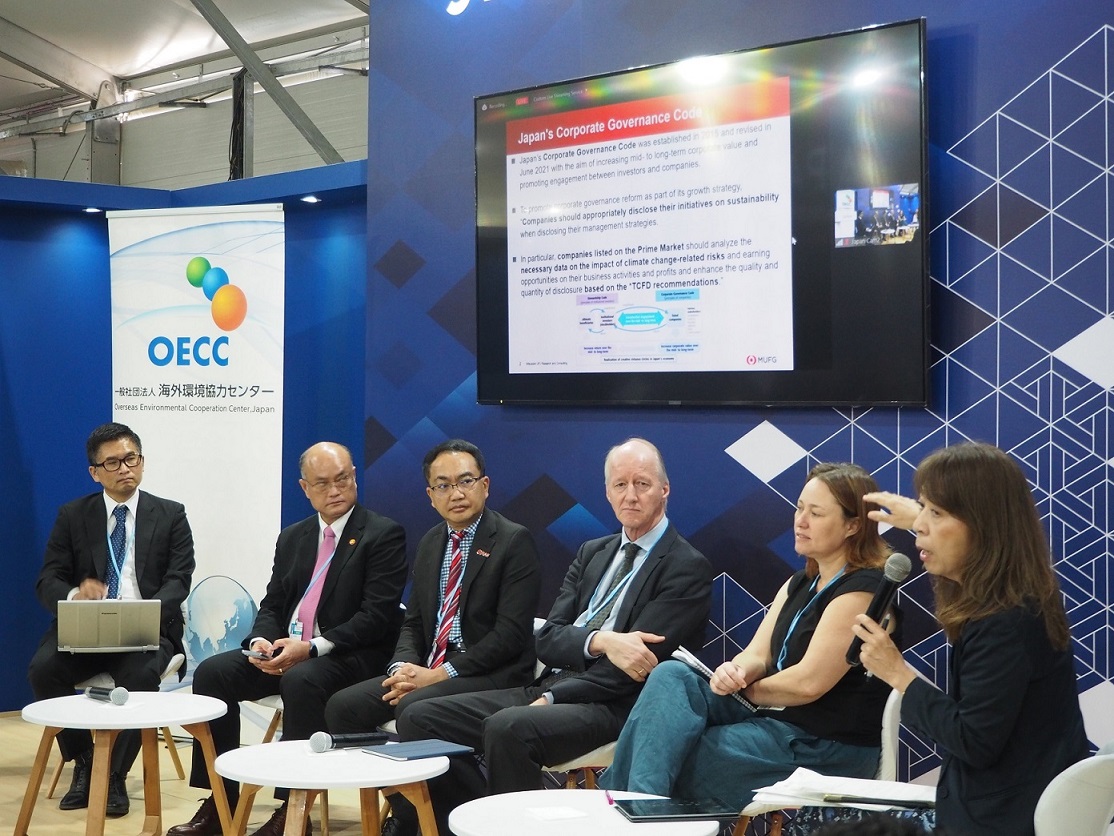 Aiming at providing an opportunity to share lessons learned or knowhow for enhancing transparency from the perspective of governments, non-state actors and financial institutions in promoting transparency activities in the ASEAN region, the event "Shedding a light on GHG emission in supply chain in Asia -Partnership to Strengthen Transparency for co-Innovation (PaSTI)-" was successfully held in Japan Pavilion at COP27.
Vice Minister Mr. Ono Hiroshi provided the opening statement noting that information disclosure of GHG emissions in private entities are becoming a prerequisite for participating in global supply chains.
Keynote speeches, presentation on PaSTI, and a panel discussion followed, with experts in various fields sharing opinions from each perspective on requirements in achieving a decarbonized corporate management, how to reinforce incentives such as ESG investment, and disclosure/ reporting of Scope 3 emissions throughout the supply chain.
Since it is becoming more and more important to measure and report Scope 3 emissions throughout the supply chain as well as the company's own emissions to ensure the accountability of the entire value chain, the discussion focused mainly on the significance of cooperation of non-state actors in realizing decarbonized society, and how to effectively engage private companies in order to achieve a decarbonized corporate management in Southeast Asian countries.
Although reinforcing incentives such as ESG investment for private sectors have been effective in accelerating the transparency system, panelists brought into discussion, from their own experiences, many challenges that remain for active participation of private sectors that are part of the supply chain, such as need for capacity building and a new regulation. Thus, the importance of working together to further strengthen incentives and to tackle these challenges was discussed.
The Panelists emphasized that the requirement of the measuring and reporting of Scope 3 supply chain emission could be one of the great opportunities for global cooperation towards decarbonized society. PaSTI will continue to contribute to accelerating transparency, also focusing on Scope 3 supply chain emission. (For more details about PaSTI seminars, please visit PaSTI Official Youtube Channel)