MRV Information Platform for
ASEAN

Objectives of PaSTI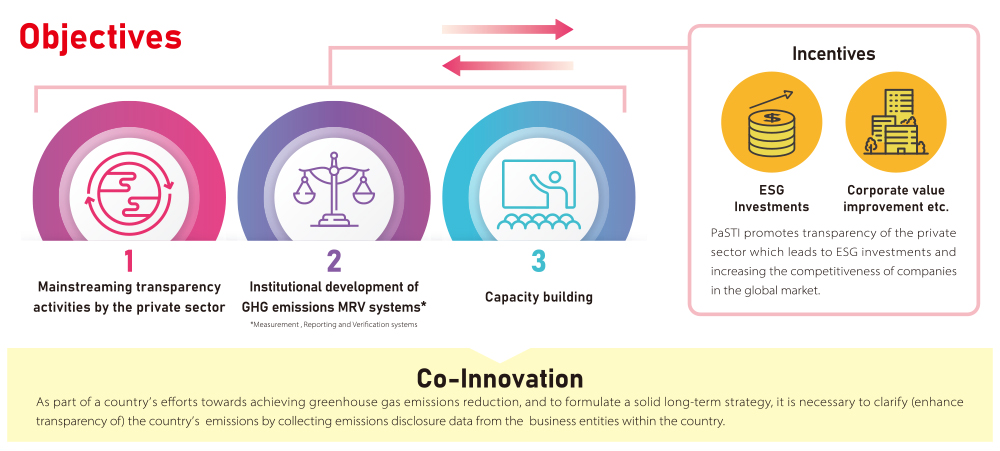 For a country to conduct efforts for greenhouse gas emissions reduction, and to formulate a solid long-term strategy, it is fundamental to clarify (enhance transparency of) the country's emission, by collecting emissions disclosure data from the business entities within the country.
In order to improve the accuracy of emissions and encourage reductions throughout the country, it is necessary for emitters of each level to calculate and report its emissions. This is why the active participation or commitment of all non-state actors is essential.
Mainstreaming transparency activities by private sectors
Institutional development of GHG emissions Measurement and Reporting (M&R) systems
Capacity building
Activities of PaSTI

・ Strengthening transparency actions in local, national and regional policies.
・ Promoting the engagement of private sector etc. with incentive mechanisms.
・ Developing capabilities and institutional structure.