Efforts
Invasive Species Extermination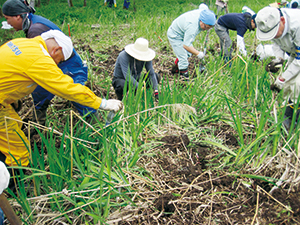 Golden glow cutleaf coneflower designated as a specific invasive species, and the Iris pseudacorus designated as a restricted invasive species grow naturally in the park, and these are considered a threat to the park's primary landscape and vegetation. For the conservation, local people and park volunteers get together to engage in extermination activities.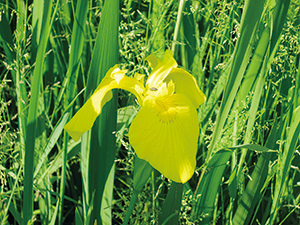 Fureai "Friendship" Events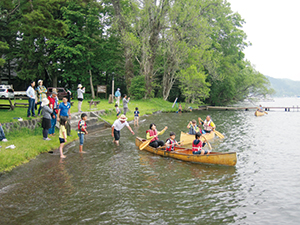 In the Myoko area, cooperatively with park volunteers, an array of seasonal events are held in the vicinity of the Imori-ike Pond and Sasagamine, including observation meetings and nature school programs during summer vacation. Also, there are the Museum of the Palaeoloxodon naumanni, observation meetings and classes to experience canoeing in cooperation of local people in the Lake Nojiri, as well as the winter observatory meetings on the snow, are held in Togakushi. In keeping with the season, various events are held in each area to transmit the attraction of the National Park to the people of diverse ages. So, why not taking part in one of the events?