Efforts
Mt. Sasayama Rhododendron pentaphyllum var. shikokianum Conservation Project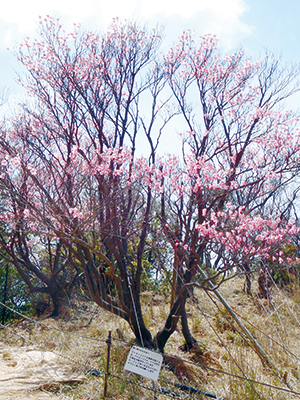 In recent years, the mountain ridges of the Mt. Sasayama area have experienced pest damage to the dwarf bamboo by sika deer, resulting in the erosion of surface soil. This also impacts the colonies of Rhododendron pentaphyllum var. shikokianum. To that end, the efforts have been made to conserve Rhododendron pentaphyllum var. shikokianum in cooperation with local communities by setting up deer prevention fences and earth-retaining walls.
Tatsukushi Beach Nature Restoration Project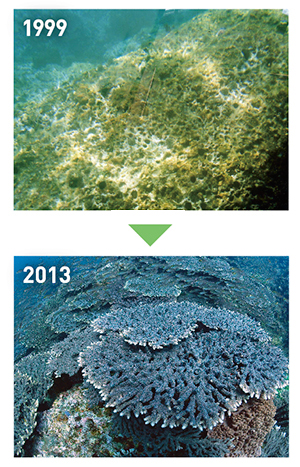 The Tatsukushi Beach previously experienced degradation of its coral reef communities caused by human activities and environmental changes. As a result of the efforts to preserve the coral reef ecosystems in conjunction with local entities, the coral reef communities along the Tatsukushi Beach are on the verge of restoration.
Preservation of Coral Reef Communities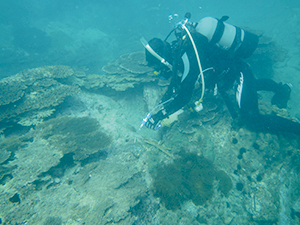 For the preservation of coral communities in each marine park zone, efforts and projects have been undertaken hand-in-hand with local communities.
In the Otsuki region, a group of park volunteers conduct the extermination of crown-of-thorns starfish and species causing damage to corals. Other regions also engage in similar efforts.