Relationship between Mental Health and Perception of Risks Concerning Health Effects of Radiation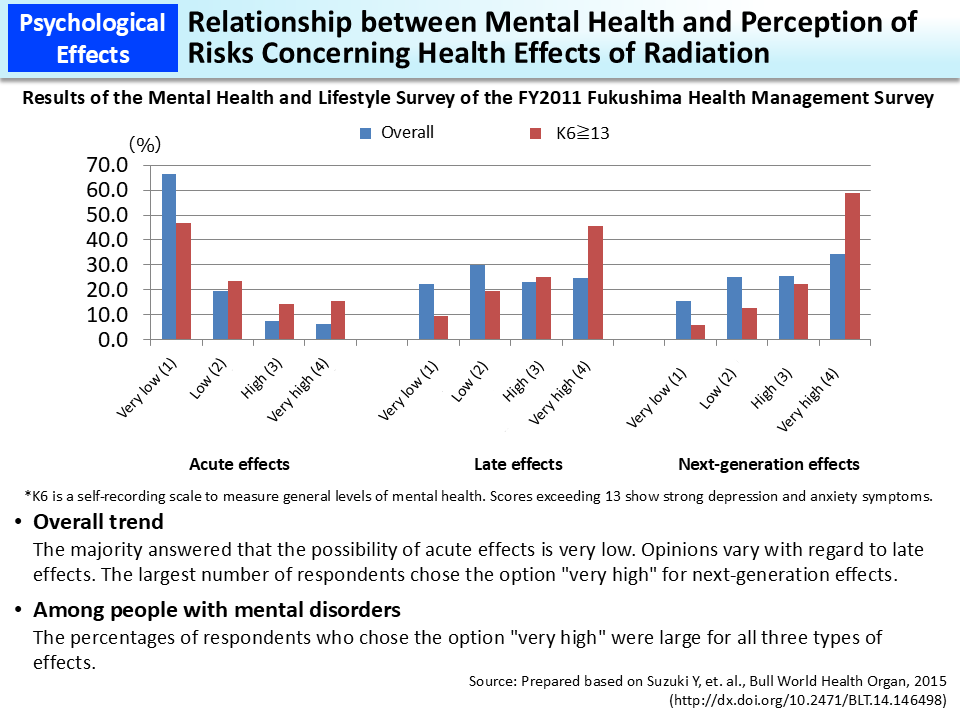 As part of the Fukushima Health Management Survey, Fukushima Prefecture conducts the Mental Health and Lifestyle Survey targeting disaster victims every year (see Vol. 2, "10.5 Mental Health and Lifestyle" for details). The 2011 survey asked about the perception of (i) acute effects (hair loss and bleeding), (ii) late effects (thyroid cancer and leukemia), and (iii) any next-generation effects of radiation. As a result, the following were found.
There are very few disaster victims worrying about acute exposure, but the majority have concerns over late effects and next-generation effects.
Those worrying about radiation effects as indicated in their responses to all three questions clearly show worse mental health conditions and have depression and anxiety symptoms.
Given these, it can be said that disaster victims who are apt to have negative perception of risks are highly likely to have strong depression and anxiety symptoms as well.
Included in this reference material on February 28, 2018