What is "Supply-chain emissions"
Up to the present time, the scope of a company's emissions has been defined under various laws as the company's direct and indirect emissions, including Scope 1 (direct emissions from the reporting company's factories, offices, vehicles, etc.) and Scope 2 (indirect energy-derived emissions from electric power and other energy consumed by the reporting company).
However, this system has not been able to identify areas where there is room for reduction in greenhouse gas emissions in the supply chain (such as using raw materials made with more environmentally friendly methods), and it has not motivated companies to seek to reduce emissions by parties other than themselves.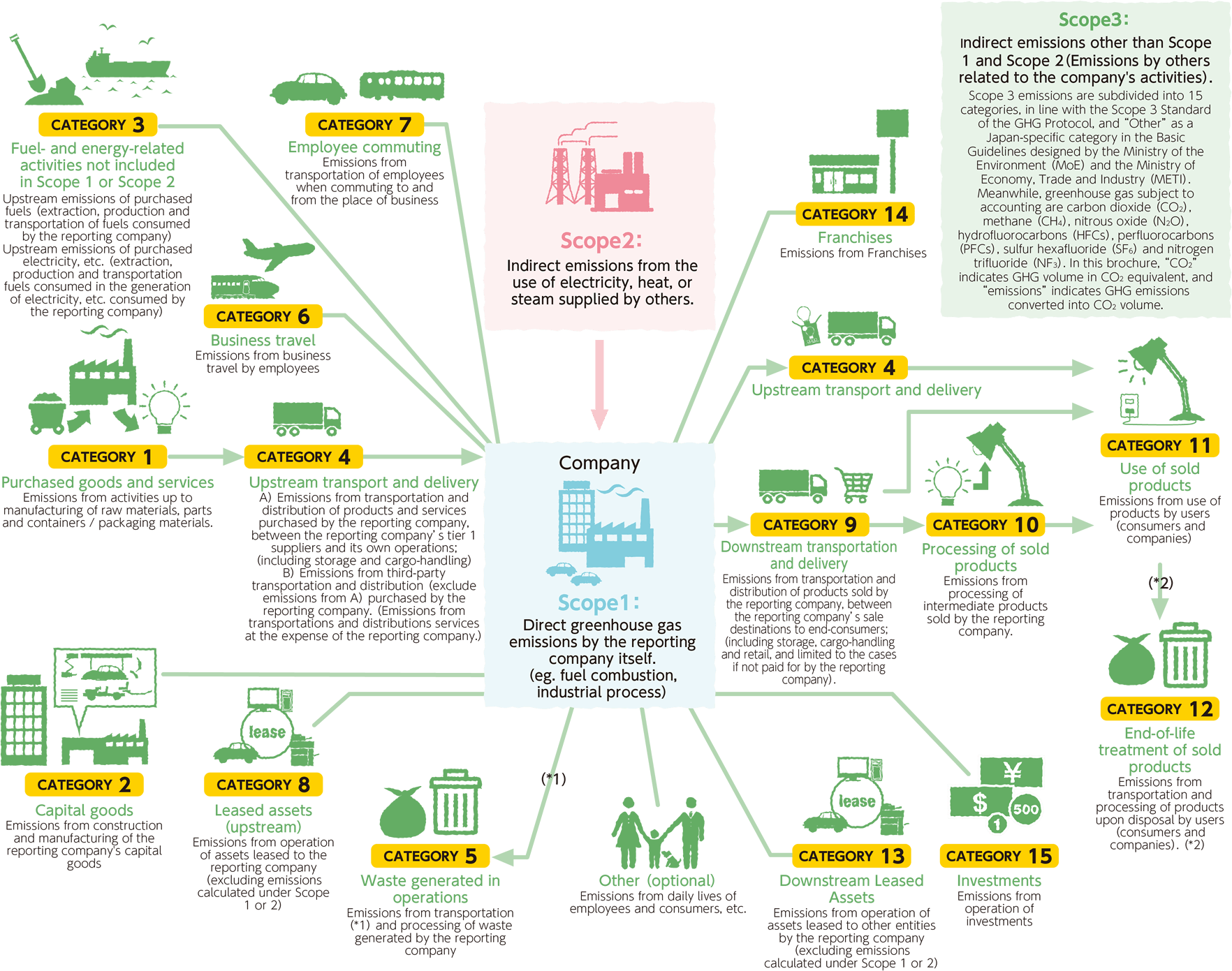 *1: Reporting on transportation is optional in both the Scope 3 Standard and the Basic Guidelines.
*2: Transportation is not included in accounting boundary in the Scope 3 Standard and the Basic Guideline. However, operators may include it in this emissions accounting.
Fig. Images of Scope 1, Scope 2 and Scope 3 emissions
Therefore, in recent years, there has been a growing move toward expanding the scope of accounting to cover emissions throughout the supply chain, including Scope 3 (other indirect emissions), which has not been subject to accounting in the past.
This involves not only the reporting company's emissions, but also emissions upstream of the company's activities (such as raw material manufacturing) and downstream of the company's activities (such as product sales).
When Scope 3 is included in accounting for emissions, emissions in the overall supply chain become clear, as well as those areas of the entire supply chain where there is room to reduce emissions.
This can be expected to enable companies to take efficient measures to reduce emissions from a broader perspective, increasing their competitiveness.
By engaging the companies that make up the supply chain (including raw material manufacturers and stores) by asking them for information and so on, it is possible to promote understanding and collaboration, advancing the reduction of greenhouse gas emissions in cooperation among related businesses.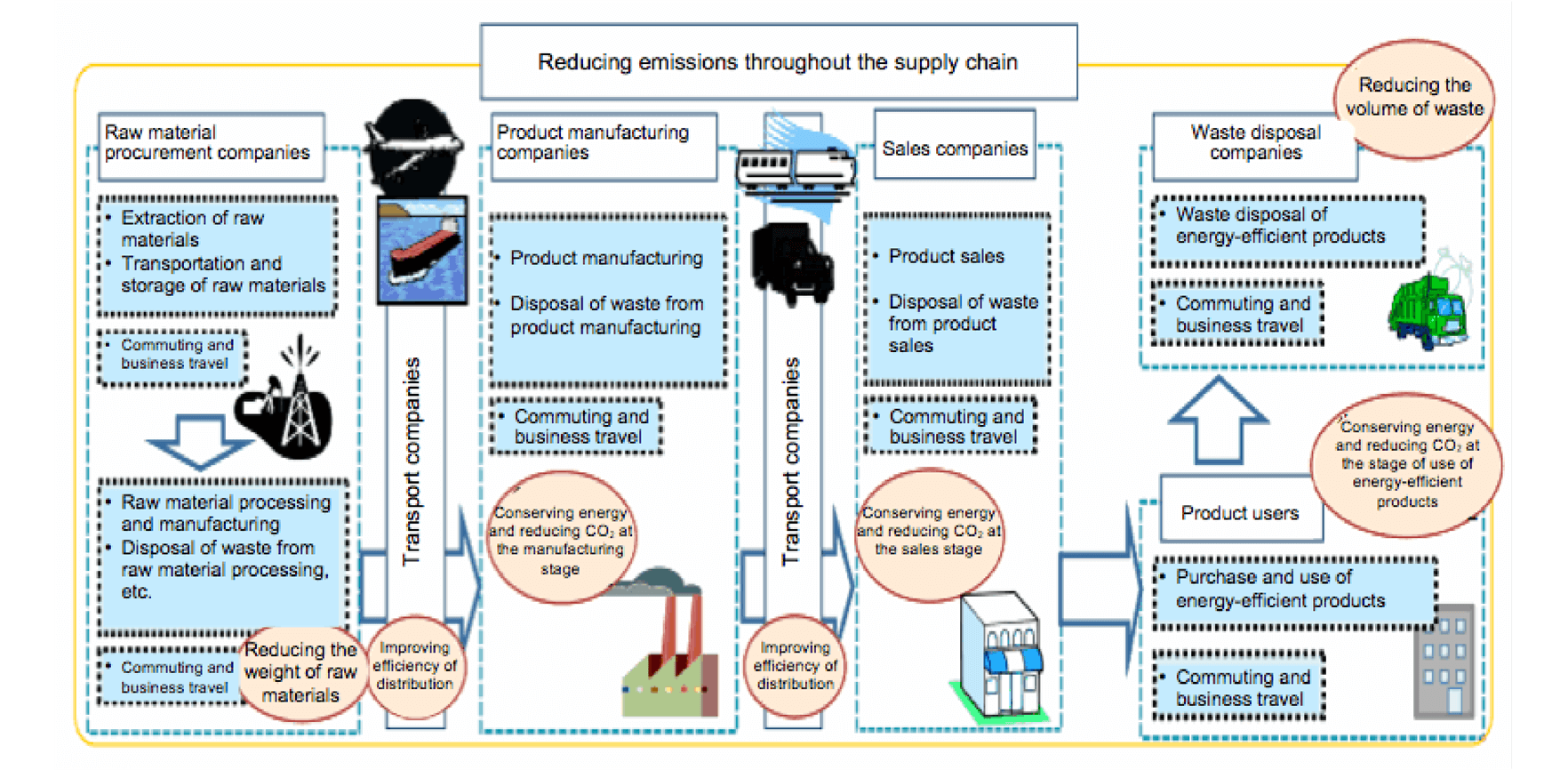 Fig. the scope of "Supply-chain emissions" and reduction of emissions