main body
Efforts
Promoting the Use of Portable Toilets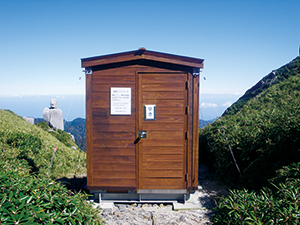 In recent years, decent disposal of human waste left in the mountainous areas has been a major issue due to increasing number of visitors to the area. Therefore, we ask all visitors who enjoy the area to use a plastic bag for toilet and carry their waste down to the entrance to the area.
Please support the efforts that keep the World Natural Heritage property clean and leave no trace.
The Efforts to Protect Sea Turtles and Use Beach Tourism at Nagata Beach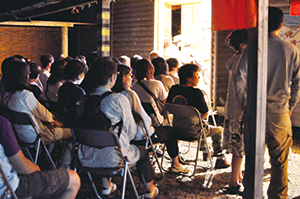 Nagata Beach was listed as a Ramsar Site of the Ramsar Convention for the important spawning site of loggerhead turtles. To protect the environment, local people established rules taking account of the behavior of sea turtles to promote the wise-use of the site based on those rules.
Your cooperation is essential in ensuring the conservation of regional resources by the local people.
Efforts for Adaptive Management
The management of the Yakushima World Natural Heritage property is required for the complex and unpredictable ecosystem and to maintain the proper balance between protection and utilization, which might change with the passage of time. In order to hand down the universal values to the next generation in a better form without losing its value as a World Heritage property, adaptive management is necessary, such as considering and implementing measures on the premise of the uncertainty of future prospects, assessing the effects of the measures, and revising the management plan as well as enhancing or changing the measures.
As part of the efforts, a framework for promoting adaptive management based on scientific knowledge and data has been established.