Efforts
Everes lacturnus Conservation Activity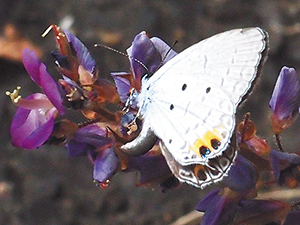 This species depends on Shibahagi native to glassland, and in recent years, it is experiencing a drastic decline in numbers due to the changes in stock-farming and the capture among fans. A wide variety of conservation projects have been underway on Ikitsuki-jima and Hirado-jima Islands.
Coral Conservation Activity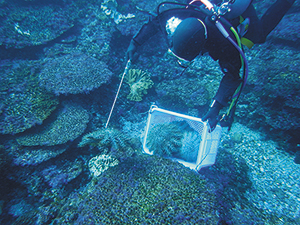 Major efforts have been made to survey damage to corals by crown-of-thorns starfish in the adjacent waters off Fukue-jima Island. Extermination efforts are also underway.
Kyushu Nature Trail Development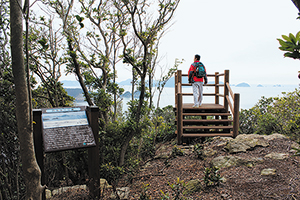 In order to conserve the historical Christian pilgrimage route extending from the Goto Islands to Sasebo via the Ikitsuki-jima and Hirado-jima Islands, the nature trails have been maintained by adding and upgrading the facilities.
Park volunteer activity of the Hirado-jima and Kujuku Shima Islands Area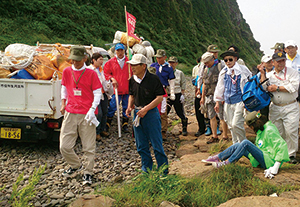 Park volunteers in collaboration with other volunteer groups have been assisting in nature observation meetings and carrying out survey and cleaning activities.