Jingu-Kyuikirin Forest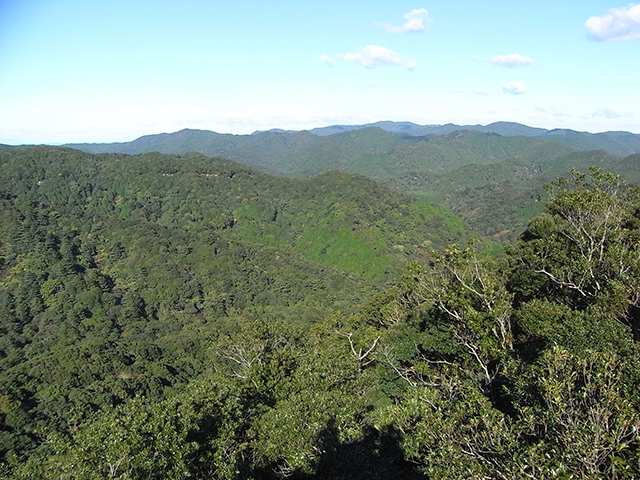 Jingu-Kyuikirin Forest
Nearly 1,300 years ago, the area served as a place where the timber to build the Ise Jingu was sourced.
So far, about 850 species of flora have been confirmed and the ongoing silvicultural management not only maintains the rich forest ecosystems for living creatures but also plays a role in preventing floods and other natural disasters.
Ria Coast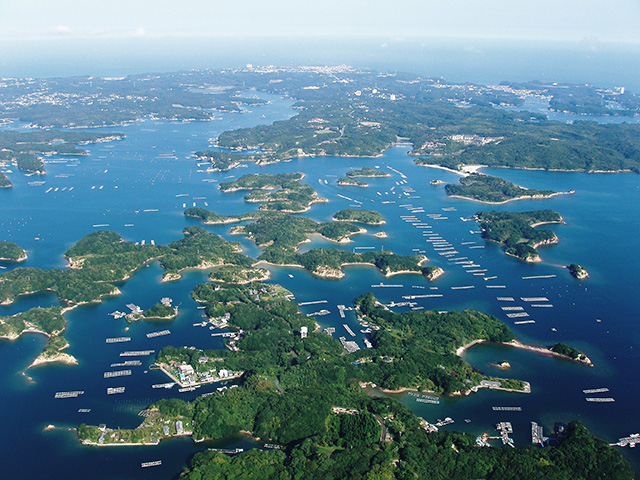 Ria Coast
Small bays of complex topology and deep inlets such as Ago Bay, Matoya Bay, Gokasho Bay, and many large and small islands such as Kamishima Island, Tosejima Island, Sugashima Island, create a delicate and refined beauty.
Kinki Nature Trail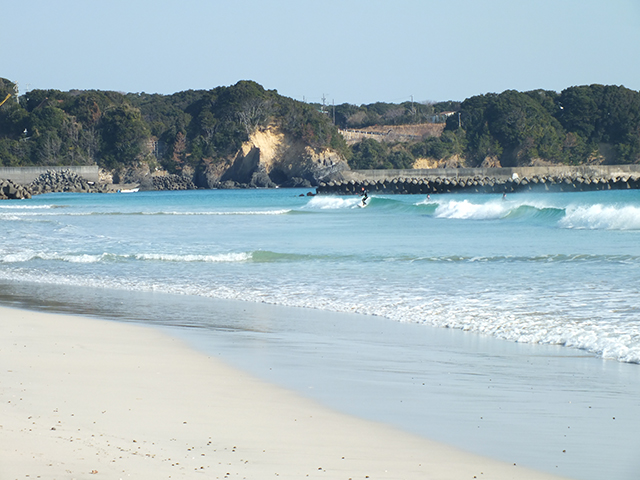 Kinki Nature Trail
Route from Anori to Kou
Anorisaki affords a commanding view of the Pacific and Matoya Bay, as well as Mt. Fuji in a far distance on clear days. The south of Koushirahama is the Ago-no-Matsubara Beach famous for its beautiful stretch of sandy seashore dotted with pine trees.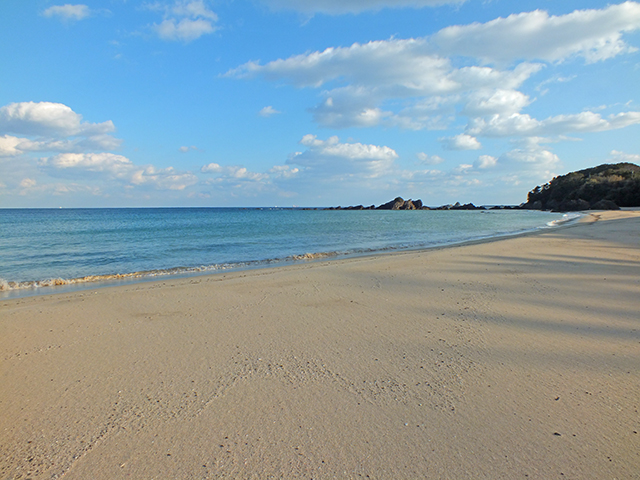 Route from Kouka to Azena
This route is dotted with numerous ruins and ancient burial mounds.
As this sandy beach has a depth compared to other beaches in the Ise-Shima area, it is a spawning region of loggerhead turtles and the local people actively engage in conservation efforts.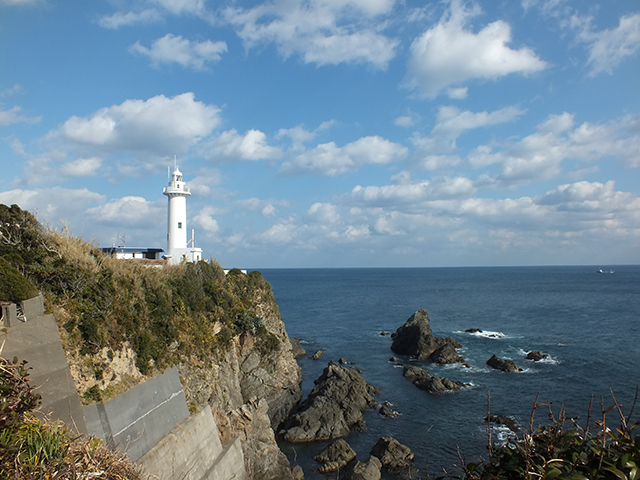 Route from Nakiri to Katada
The Daiozaki Lighthouse and surrounding architectural structures, which have long been a favorite place of many local painters, are the sites to discover a distinct landscape facing the Pacific Ocean and provide an insight into a way of living that is harsh, yet in harmony with nature.
Crinum asiaticum L. var. japonicum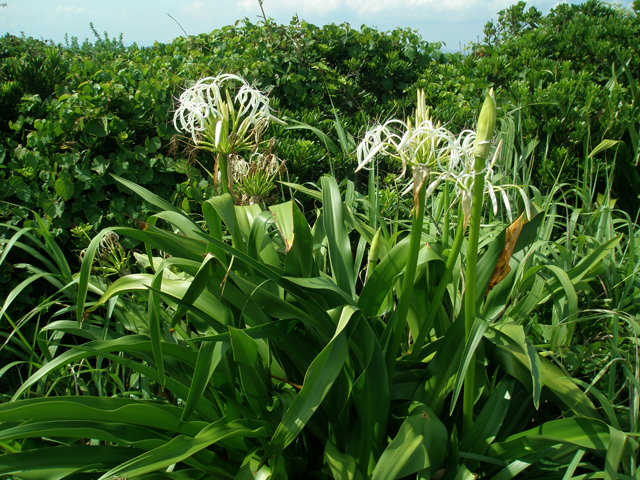 Crinum asiaticum L. var. japonicum
A member of the licorice. In Japanese, it is called "hamayu" or "white cloth of the beach" and is found in coastal areas. The appearance of the flower resembles a white cloth (yu) used in Shinto devotions, and therefore, it is sometimes referred to by this name.
Loggerhead Turtle (Caretta caretta)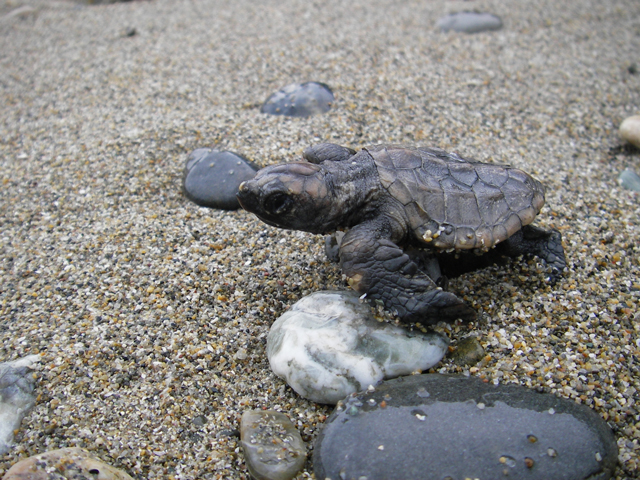 Loggerhead Turtle (Caretta caretta)
Found in the Atlantic Ocean, Pacific Ocean, Indian Ocean, and Mediterranean. In Japan, the loggerhead turtle lays eggs in the Noto Peninsula and sub-Kashimanada. The loggerhead turtle has been found coming ashore, and laying eggs on sand beaches at various locations in the Ise National Park.
Ise-Shima National Park Eco Tour
Ise-Shima National Park Eco Tour
Ise-Shima National Park is home to a vast array of eco-tours to interact with the area's abundant nature and distinct culture from the experience of harvesting the bounty of the seashore; strolling through abundant nature, agriculture and forestry experience; and exploring remote and uninhabited islands.
The eco-tours are broadly offered in the following fields:
Ise Field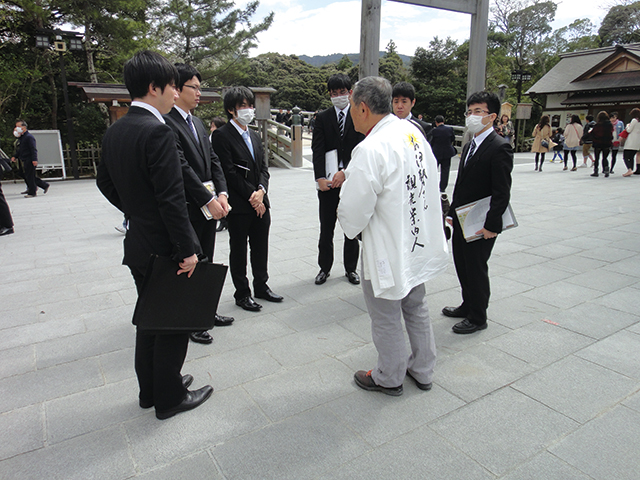 Ise Field
Centering around the Ise Jingu, a guided tour is offered by volunteers and local people alike.
Visitors can learn not only about ancient knowledge related to Oise-san, but also are offered an unforgettable experience of a lifetime.