Basic Survey: Obtained Responses and Their Representativeness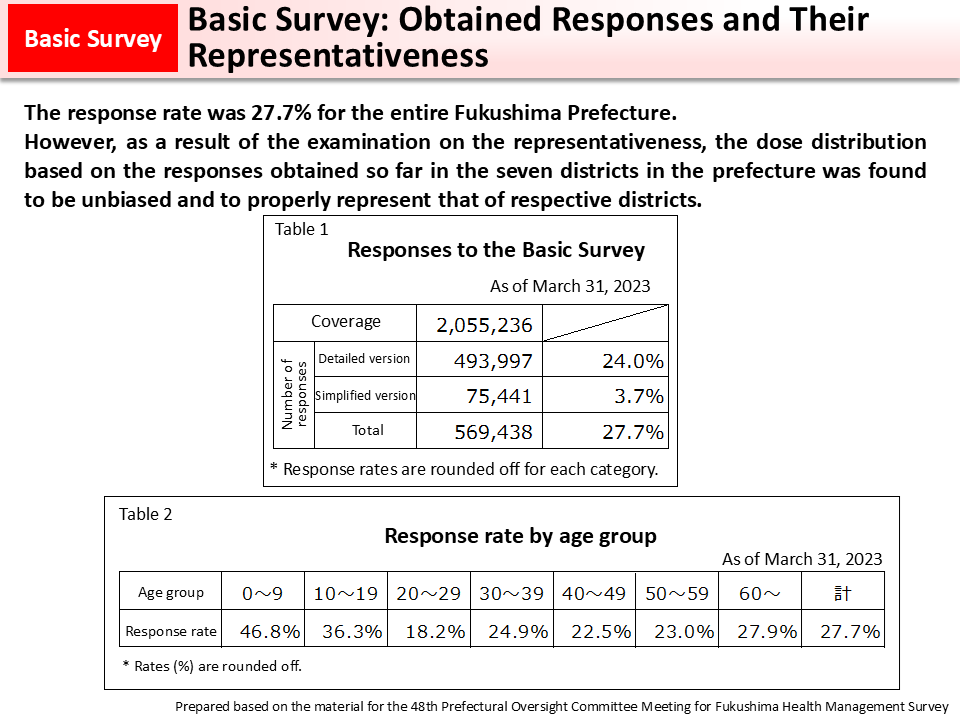 Approx. 568,843 people have responded so far (response rate: 27.7%).
In light of the fact that the response rate of the Basic Survey had remained unchanged at around 27%, an examination on the representativeness of the dose distribution was conducted in FY2015. As a result of the examination, the dose distribution based on the responses obtained so far in the seven districts in the prefecture was found to be unbiased and to properly represent that of respective districts.
See the following website for details:
https://www.pref.fukushima.lg.jp/uploaded/attachment/151271.pdf (in Japanese)
Included in this reference material on March 31, 2013
Updated on March 31, 2022