Basic Survey: Inquiry Sheets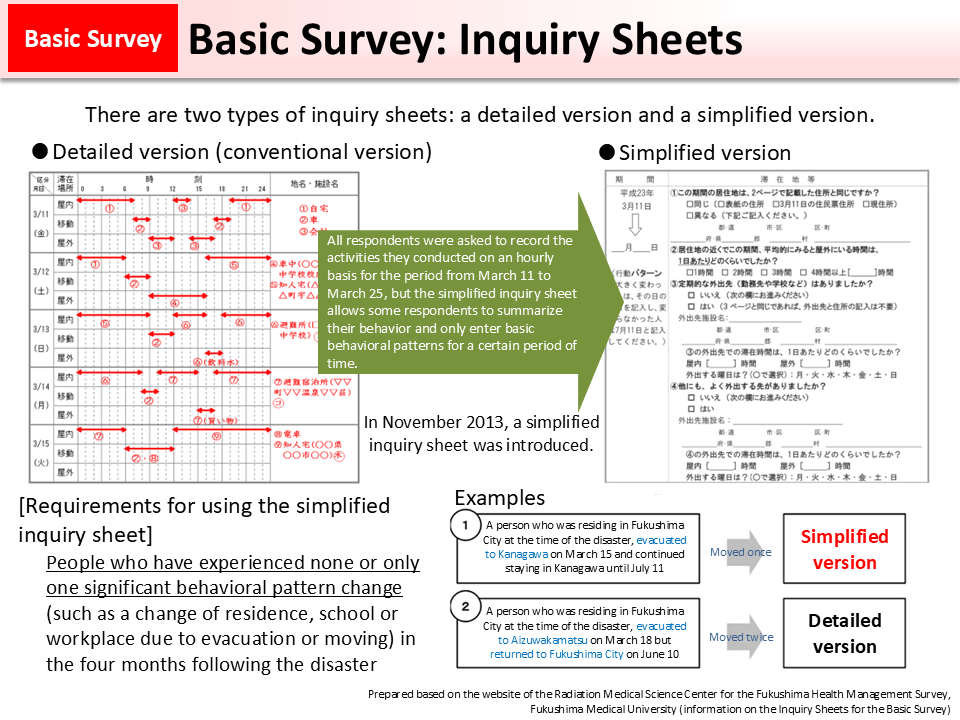 The inquiry sheet for the Basic Survey requires respondents to record the activities they conducted on an hourly basis for the period from March 11 to March 25. In response to complaints concerning the difficulty in filling in the sheet, a simplified version was introduced in November 2013.
However, in order to maintain the accuracy of the survey, the simplified inquiry sheet may be used only by those who have experienced none or only one significant change in their living place due to evacuation or moving, etc. in the four months following the earthquake.
Included in this reference material on March 31, 2013
Updated on March 31, 2019