Basic Survey: Outline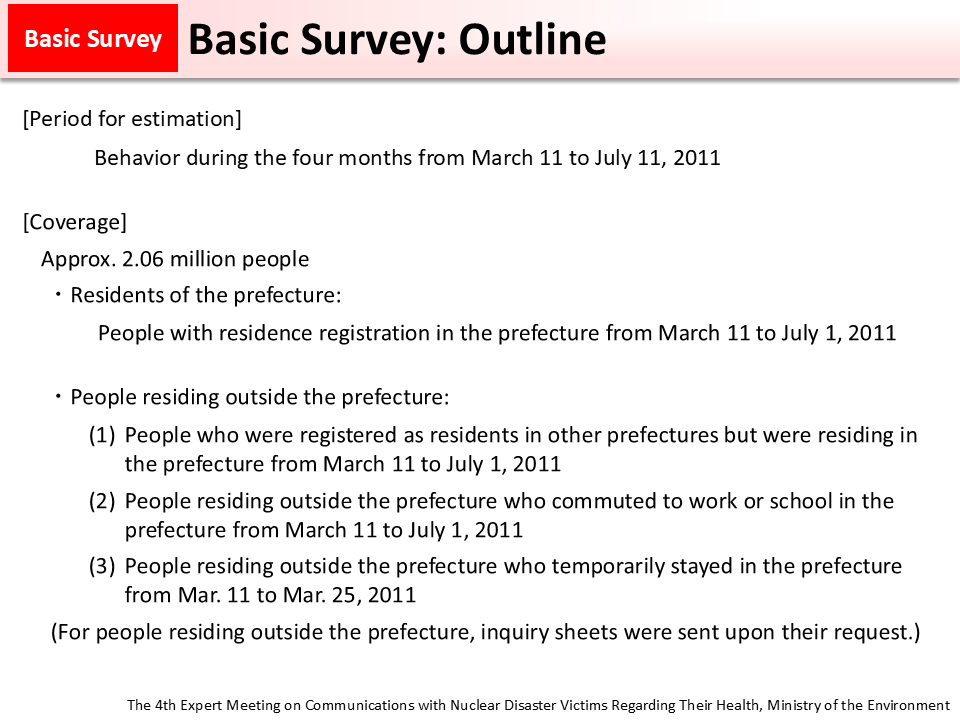 The period for surveying behavioral records was the four months from March 11 to July 11, 2011.
The Basic Survey covered approx. 2.06 million people who were registered as residents of the prefecture at the time of the earthquake. People registered as residents in other prefectures were also covered if they resided, commuted to work or school, or temporarily stayed in the prefecture during this period.
Included in this reference material on March 31, 2013
Updated on March 31, 2019