Results of the Measurements of Ambient Dose Rates in Major Cities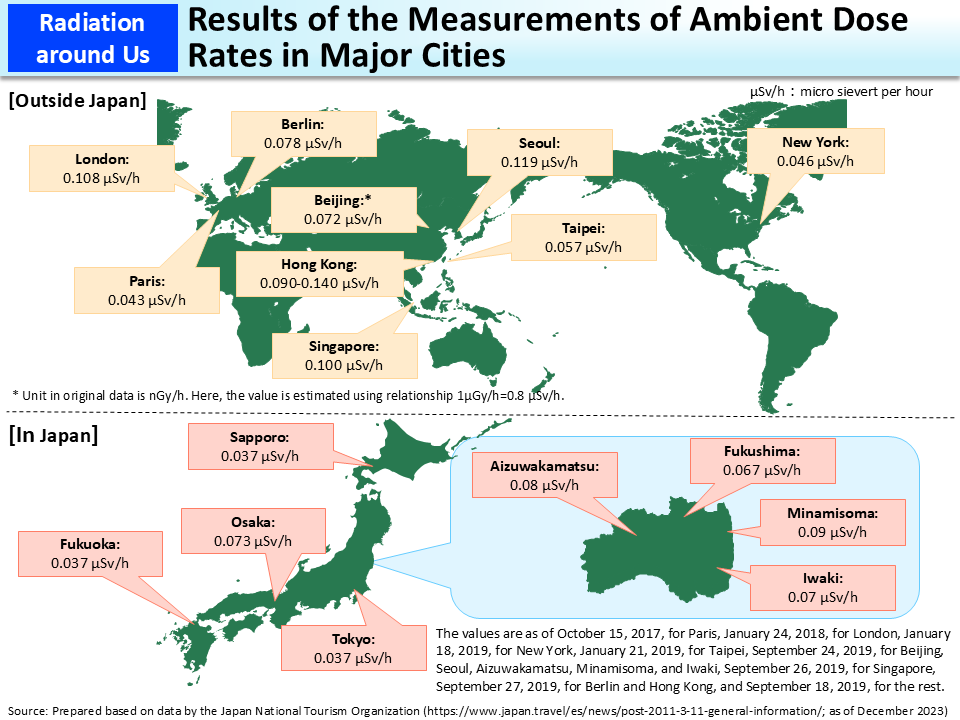 These figures show the results of the measurements of ambient dose rates at major cities in and outside Japan. Radiation doses shown in the figures are mostly from 0.03 μSv/h to 0.14 μSv/h, which reveals that radiation doses vary by region. This is mainly because radiation doses from the earth differ due to differences in soil and rocks in respective regions.
Ambient dose rates in four cities in Fukushima Prefecture decreased significantly over time after Tokyo Electric Power Company (TEPCO)'s Fukushima Daiichi NPS Accident and have become almost the same as those in other major cities in and outside Japan.
Included in this reference material on March 31, 2019
Updated on March 31, 2022