Indoor Radon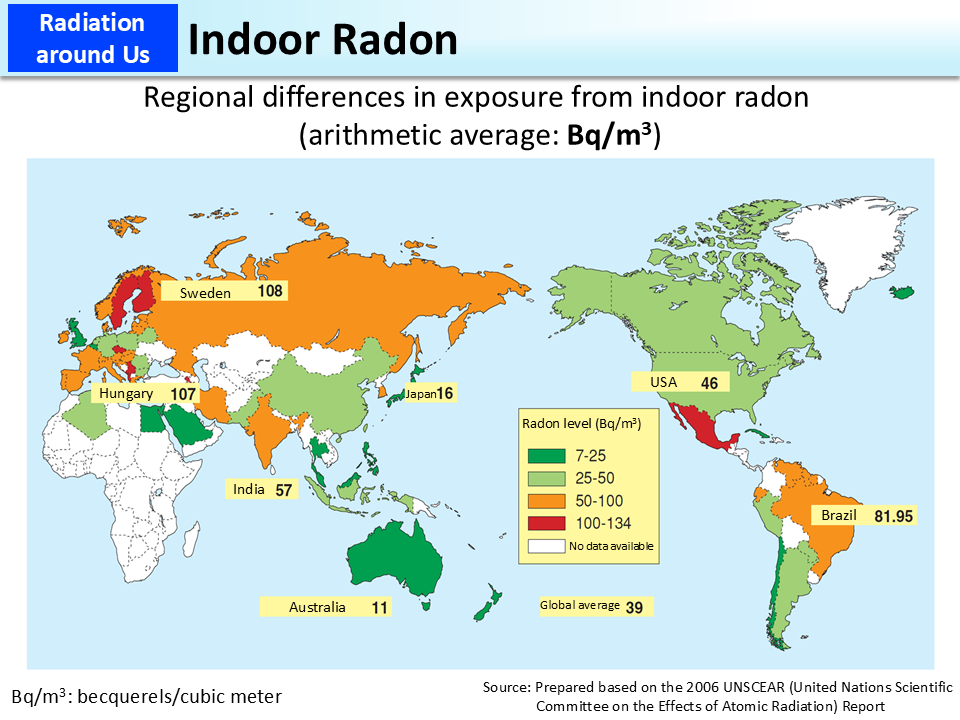 Radon is a radioactive noble gas produced by the alpha-decay of radium, which is universally present under the ground. Since radon is a gas, it is emitted from the ground and seeps into houses (p.71 of Vol. 1, "Internal Exposure to Radon and Thoron through Inhalation").
In areas where people live in masonry houses, such as Europe, indoor radon concentrations are high and
exposure doses
tend to be high as a result.
The global average of indoor radon concentrations is 39 Bq/m3, while Japan has an average value of 16 Bq/m3. There are also large regional differences in internal exposure doses from indoor radon.
Included in this reference material on March 31, 2013
Updated on March 31, 2015