On the margins of the ministerial discussions on the 3 themes, a wide variety of events were held contributing to the development of a fruitful Meeting.

Guest Speech and Dialogue with Stakeholders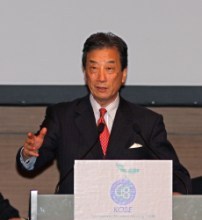 At the opening on the 24th, a guest speech was delivered by Prof. Kiyoshi Kurokawa, Science Advisor to the Cabinet. The opening was followed by a dialogue between the ministers and representatives of NGOs/NPOs, industries and labor unions. This was aimed at reflecting the views of various stakeholders on the ministerial discussions which were held after the dialogue.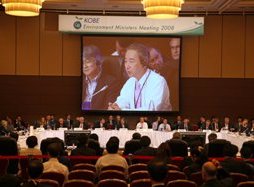 12 representatives from both national and international organizations participated in the dialogue. After making their presentations, the stakeholders exchanged views with the ministers.

Environmentally Sound Meeting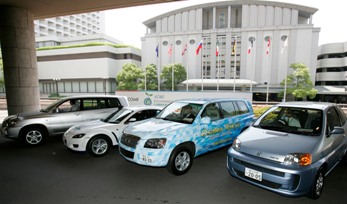 With the cooperation of the local authorities (Hyogo Prefecture and the City of Kobe), Kobe Portopia Hotel and relevant companies, the Ministry of the Environment took actions to organize the Kobe Meeting in a thoroughly environmentally sound manner.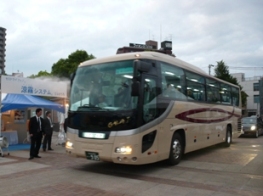 ●Use low emission vehicles and biofuels
●Utilize natural energy
●Implement energy-saving measures
●Reduce wastes
●Select recycled and environmentally sound products
●Call for participants for their cooperation
●Implement carbon offsetting measures

Sending Message from Kobe and from Japan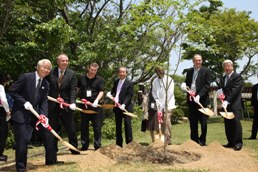 With the mountains on one side and the sea on the other, the city of Kobe is blessed with abundant and beautiful natural surroundings. It has developed a unique culture that merges modern and traditional, and Japanese and international.
Ever since the Great Hanshin-Awaji Earthquake in 1995, the city has been striving to achieve a remarkable restoration and it is forging ahead towards further development.
The G8 Environment Ministers Meeting has been a superb opportunity to proudly present to the world not only Kobe's great charm but also Japan's environmental technologies and its beautiful nature.