Efforts
Kushiro Marsh Nature Restoration Project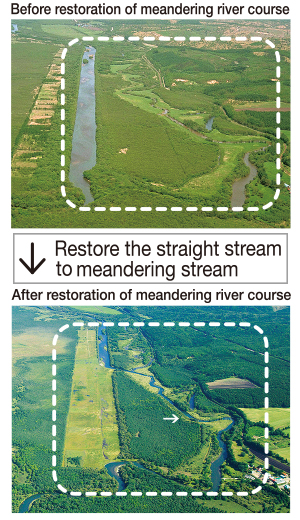 Because of the drying out of the marsh and the decrease in their area, the "Kushiro Marsh Nature Restoration Council" was created in November 2003 following the establishment of the Act for the Promotion of Nature Restoration in the same year. Through the council, local residents, related groups, and government organizations work together to carry out such activities as restoring artificial forests to natural forests, returning abandoned farmland to marsh, and other measures to preserve and restore the Kushiro Marsh.
Park Volunteer Activities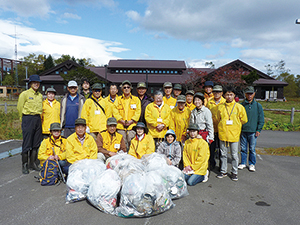 Within the Kushiroshitsugen National Park, park volunteers carry out clean-up activities, assist with experiencing nature events, control alien species, and provide cooperation for a range of other activities aimed at conserving Kushiro Marsh. The Association of Kushiroshitsugen National Park Volunteer Ranger has also been established independently; while deepening friendships among members, the association carries out many activities, including liaising and coordinating amongst members, publishing an association newsletter, and participating in the Kushiro Marsh Nature Restoration Project.