Traffic on Major Roads in Restricted Areas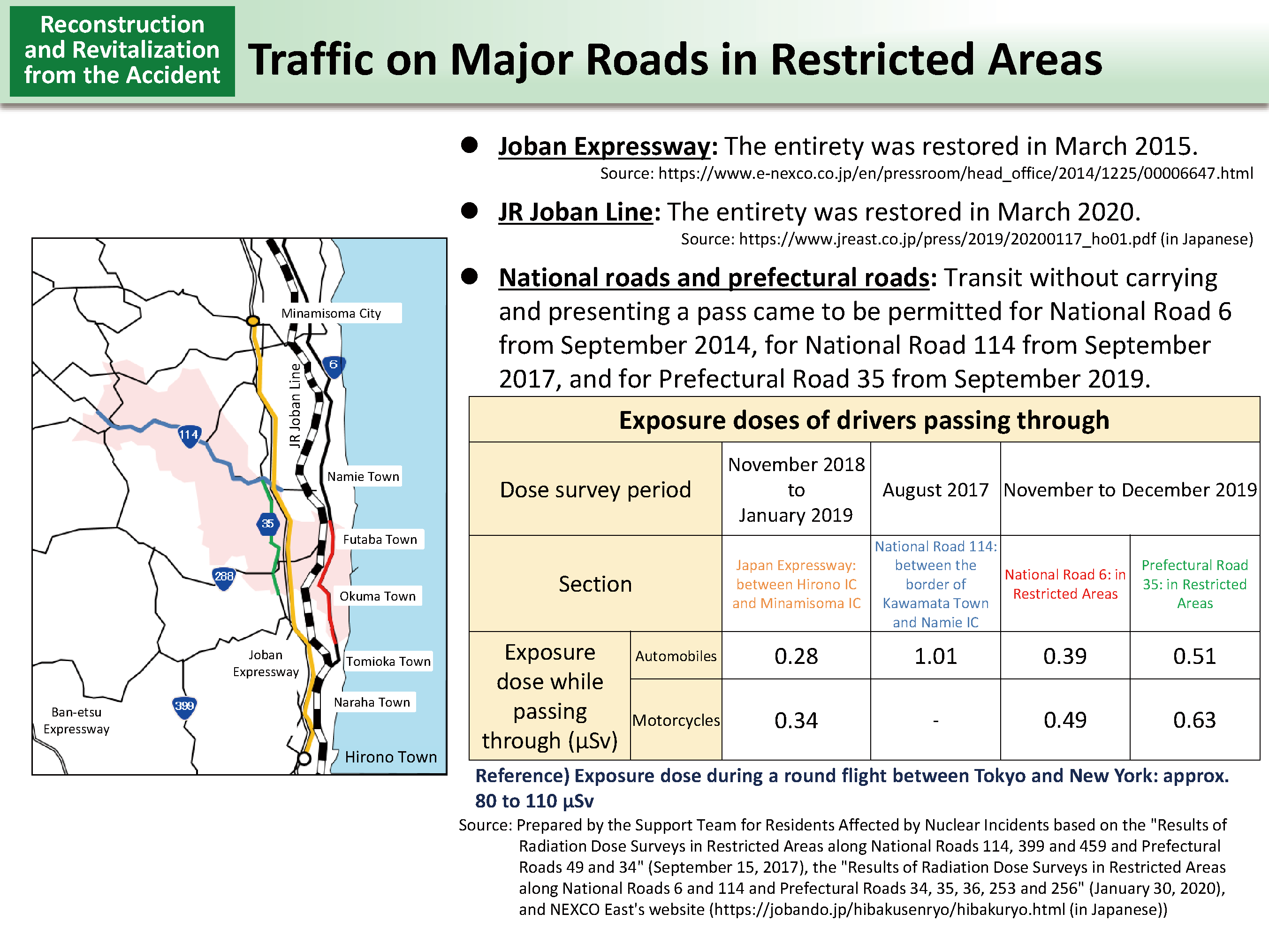 In Restricted Areas, transit had been restricted except for temporary entry of residents and transit based on the Special Transit Permission System.
As National Road 6 is a key major road for reconstruction and recovery of Fukushima Prefecture, after completion of decontamination and road repair work, special transit without carrying and presenting a pass came to be permitted for National Road 6 and Prefectural Road 36 on September 15, 2014, as a result of consultations with the relevant municipalities.
The Special Transit Permission System has also been applied to National Road 114 and Prefectural Road 35 based on consultations with the relevant local governments and organizations. From March 2020, motorcycles are also permitted to use some routes, such as National Road 6 and Prefectural Road 35. The most recent status of the application of the Special Transit Permission System and the results of dose surveys under the application of the system are published in the form of a notice of the Support Team for Residents Affected by Nuclear Incidents, Cabinet Office (https://www.meti.go.jp/earthquake/nuclear/kinkyu.html, in Japanese).
Included in this reference material on February 28, 2018
Updated on March 31, 2020