Relationship between Thyroid Cancer and Doses - Chernobyl NPS Accident -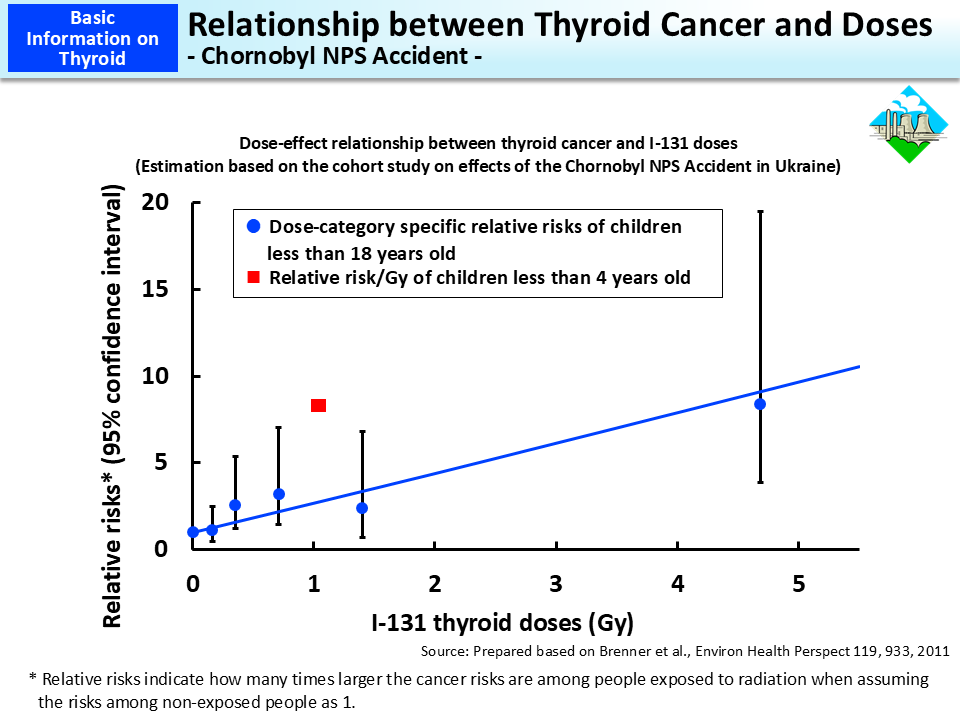 The results of the study on the relationship between internal doses and risks of thyroid cancer among children affected by the Chernobyl NPS Accident are as shown in the figure above.
That is, exposure to 1 Gy in the thyroid increases the probability of developing thyroid cancer by 2.9. This study concludes that the 2.9-fold increase in risks is the average of children less than 18 years old, and for younger children less than 4 years old, the risk increase would be sharper (indicated with ■ in the figure).
(Related to p.99 of Vol. 1, "Relative Risks and Attributable Risks")
Included in this reference material on March 31, 2013
Updated on March 31, 2019