Detection Limit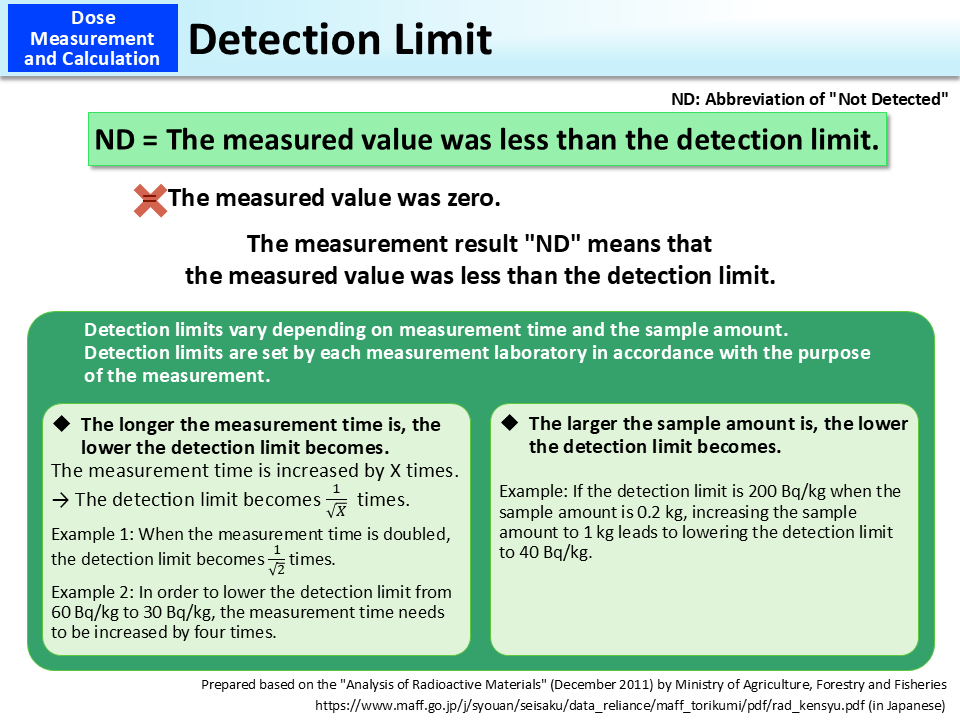 Results of the measurement of radioactivity or dose rates are sometimes indicated as "Not Detected (ND)."
This does not mean that there is no radioactive material but means that the measured concentration of radioactive materials is below the detection limit.
Detection limits vary depending on the measurement time and the sample amount, and in general, the longer the measurement time is and the larger the sample amount is, the lower the detection limit becomes. When setting a detection limit lower, even a small amount of radioactive materials can be detected, but required time and cost are larger and this may lead to a decrease in the number of samples to be tested. Accordingly, detection limits are set by individual analytical bodies in accordance with the purpose of the measurement.
Included in this reference material on March 31, 2019
Updated on March 31, 2021