Types of Ionizing Radiation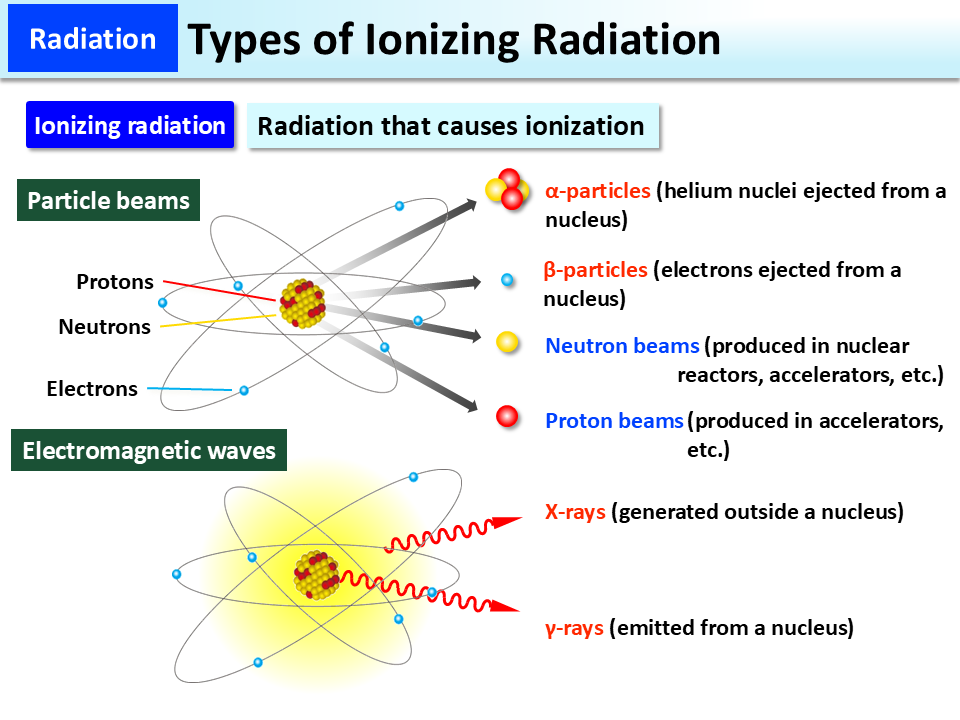 Particle beams include α (alpha)-particles, β (beta)-particles, neutron beams, etc.
α-particles are helium nuclei consisting of two protons and two neutrons that have been ejected at high speed, while β-particles are electrons ejected from a nucleus. Particle beams also include neutron beams and proton beams.
γ-rays and X-rays are types of electromagnetic waves. While α-particles, β-particles, and γ-rays are emitted from a nucleus, X-rays used in X-ray examination for medical checkups and the like are electromagnetic waves generated outside a nucleus. X-rays generated in X-ray tubes are used in X-ray examination. X-rays include braking X-rays and characteristic X-rays (p.16 of Vol. 1, "X-rays for Medical Use and Generators").
(Related to p.13 of Vol. 1, "Where does Radiation Come from?," and p.14 of Vol. 1, "Types of Radiation")
Included in this reference material on March 31, 2013
Updated on March 31, 2019