Japan Environment Quarterly (JEQ)
Volume 4 | December 2013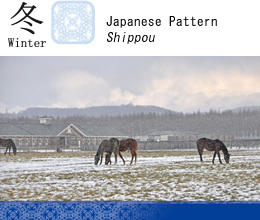 Horses at a stock farm in Chitose City of Hokkaido
2014 is the year of the Horse in Japan.
Table of Contents
Feature
Current topics
Relay Column
National Parks of Japan
Voice of MOE's Staff in foreign country
Next Feature
At COP19 in Warsaw in November 2013, Environment Minister Mr. Ishihara put forward Japan's new emission target and a diplomatic strategy "Actions for Cool Earth". Japan will take the lead in international discussion toward agreeing to a new international framework applicable to all countries in 2015.