Water / Soil / Ground Environment
State of Japan's Environment at a Glance: Japanese Lake Environment - Community Responsibility for Lake Clean-up
Community Responsibility for Lake Clean-up
The recovery of a lake environment is not the job of a single person but the entire community. All people who care about the lake environment, such as local residents and those on the upper and lower reaches who use the water, should express their concern through action.
Taking Care of Household Wastewater
The pollution load from household wastewater can be reduced significantly if people considered non-traditional disposal methods, e.g., composting raw garbage or recycling cooking oil. We should think about water and our lifestyle; ideas that can help to conserve water must be turned into actions. In addition to providing education, many local authorities aiding public action and distributing fine-mesh strainers to help filter household wastewater. Heightened awareness of the public can also result in government action as shown in the case of phosphorus-containing detergents. Because of public awareness, the then Environment Agency made a request in 1980 for self-regulation of the use of phosphorus-containing detergents, and Shiga and Ibaraki prefectures introduced regulations restricting the use of these detergents.
How Many Bathtubs of Water are Necessary to Improve Water Quality for Fish Habitat?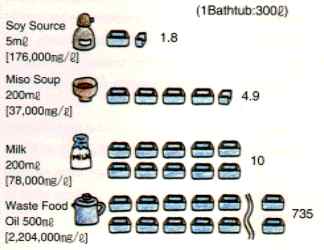 Cooperation in Upper and Lower Reaches
Biwa Lake relies on forests in catchment areas as important source for water. And as the lake influences the entire basin, the Public Corporation for Forestry in Shiga Prefecture, formed in 1965, has the participation and cooperation of eight groups from prefectures and cities that benefit directly or indirectly from Biwa Lake on the lower reaches of the Yodo River. Already, the Corporation has planted and is managing some 7,000 hectares of forestland.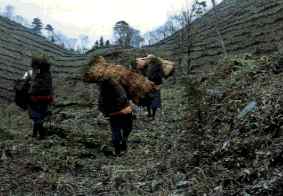 Tree Planting by the Public Corporation for Forestry
Educating the Next Generation
All fifth grade students at elementary schools take part in two-day training programs aboard Uminoko, a floating-school boat on Biwa Lake. The children participate in actual projects, such as viewing plankton with microscopes, measuring the transparency of lake water, and cleaning the lakeshore. Uminoko sails on Biwa Lake about 100 times per year, and over 200,000 students have participated in this program during the 12-year period ending in 1995. Moreover, to transfer this success in environmental education to developing countries, the Ministry of the Environment has commissioned the International Lake Environment Committee (ILEC) to develop educational materials.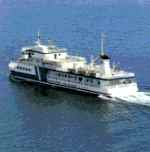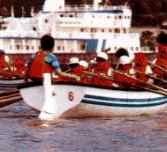 Biwa Lake's Floating-school "Uminoko"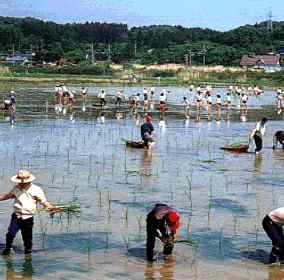 Children Cultivating Wild Oats as Feed for Waterfowl at Izu-numa Lake
Citizen Participation
Numerous citizens' groups near Kasumigaura Lake are involved in unique activities to protect the lake. One of these groups is the Kasumigaura Information Center with about 600 members. The Center is involved in a wide range of activities including studying, researching, holding world lake seminars, holding observation meetings, collecting proposals, and publishing a monthly information magazine.
Harutori Lake Group in Kushiro city has been monitoring the water quality of Harutori Lake for 30 years. The Group also holds lake water festivals, collects litter, plants trees, holds citizen's symposiums, edits the Lake Harutori Encyclopedia, conducts nature watches and water checks with public participation, and studies and observes the lake using canoes. The Group works in cooperation with Kushiro city and receives aid from the Global Environment Fund.
The National Forum of Lakeside District/Urban is an annual meeting for national groups that tackle water environment problems.
At Izu-numa Lake, one of nine Ramsar Sites in Japan, elementary and secondary school children plant wild oats as feed for swan and other waterfowl.
Lake Research
Since it was established in 1974, the National Institute for Environmental Studies has tackled lake research focused on Kasumigaura Lake. The Institute has been successful in many areas of research including the circulation of phosphorus, nitrogen, and carbon (all related to eutrophication); the ecology and transition of species such as phytoplankton, zooplankton, benthos, fish, and aquatic plants; blue green algae generation mechanisms; and environment indicators on water quality. The institute is also beginning to tackle research on the behavior of chemical substances in water and their ecological impacts; household effluent treatment technology and water quality restoration technology in open water areas; and load generation from basins and outflow mechanisms. The Japanese Center for GEMS/Water (an international inland water environment monitoring network) is located in the Global Environment Research Center of the National Institute for Environmental Studies.
At Biwa Lake, the Lake Biwa Research Institute in Shiga concentrates on themes linked to prefectural administrative issues concerning the lake and basin, and the Center for Ecological Research of Kyoto University is pursuing limnological research (research on lakes and ponds).
At Suwa Lake, Shinshu University has a lakeside experiment center. Furthermore, monitoring and research for individual lakes is taking place in environment-related research centers across the country.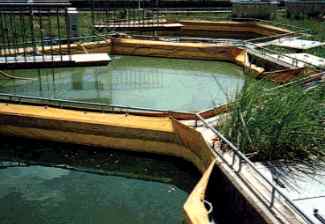 Facilities of the National Institute for Environmental Studies
International Cooperation
Since the 1980s, there has been astonishing deterioration in lake environments in developing countries, eutrophication in the lakes of China and South America, and the shrinking of the Aral Sea. Implementing conservation action in developing countries, which lack funds and technology accumulation, is far more difficult than implementing the same action in developed countries. Japan provides technical cooperation through the Japan International Cooperation Agency (JICA); funding cooperation, such as financing for sewerage system construction, through the Overseas Economic Cooperation Fund (OECF); and multilateral cooperation through the UNEP and other UN agencies.
Due to the remarkably large increase in the industrially and lifestyle linked pollution load in Poyang Hu in China, a study has been carried out since 1992 through the cooperation of the Japanese Ministry of the Environment. As a result, basin and river action, lake action, and other related actions have been proposed. The same kind of technical cooperation is being made available to Tai Hu in China, Lago de Valencia in Venezuela, Lago Ypacarai in Paraguay, and Parudang Reservoir in Korea
JICA holds a three months course for lake water quality conservation group training, and approximately ten government officials from developing countries participate each year. The participants acquire knowledge that is integrated from the wealth of lake water quality management experience of local authorities, the water pollution prevention technology of the industrial sector, and the accumulated technology of researchers.
The International Environmental Technology Center is a UNEP facility for transferring to developing countries the technology necessary for the environmental management of freshwater lakes and urban areas. The Center was established in 1992 and has offices in Shiga and Osaka. The Japanese Government provides financial support and project cooperation.
The World Lake Conference is held on alternate years at various lakes around the world. The conference is unique in that it brings together governments, researchers, citizens, and industrialists. The sixth conference held at Kasumigaura Lake was jointly sponsored by the Ministry of the Environment, Ibaraki prefecture, and ILEC. This unique effort by local authorities toward international cooperation has gathered much attention. A voluntary citizens' group for the World Lake Conference has formed in Ibaraki Prefecture.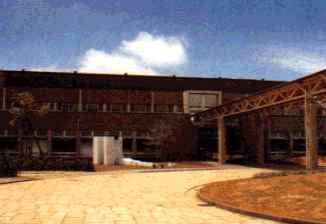 UNEP International Environmental Technology Centre established on the shore
of Biwa Lake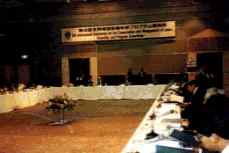 Preparatory meeting for
the Sixth World Lake Conference