Countries & Partners
Competent Authority and Focal Point
The Asian Network is informal information exchange of the Competent Authorities andr Focal Points to the Basel Convention in East and South-east Asian countries.
As of 2018, the following countries take part in network activities;
Basel Convention Regional Centers
Basel Convention Regional Centers (BCRCs) in Beijing (China) and Jakarta (Indonesia) has also actively participated in the activities under the Asian Network. Two BCRCs has played keys role for information collection and organization of annual workshops.
Partners
The Asian Network has also communicated with relevant international organizations, including regional centers, Customs network, and other regional enforcement networks.
Secretariat
Establishment of the Asian Network was proposed by the Government of Japan at the first session of the Open-ended Working Group of the Basel Convention in 2003. Since then, Ministry of the Environment, Japan has served as the Secretariat of the Network.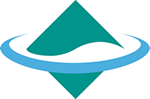 Industrial and Hazardous Waste Management Division
Environment Regeneration and Resource Circulation Bureau
Ministry of the Environment, Japan
1-2-2 Kasumigaseki, Chiyoda-ku, Tokyo 100-8975, Japan
Tel: (81) 3-5501-3157
Fax: (81) 3-3593-8264
Email: env-basel@env.go.jp