Pregnancy and Birth Survey: Outline (1/2)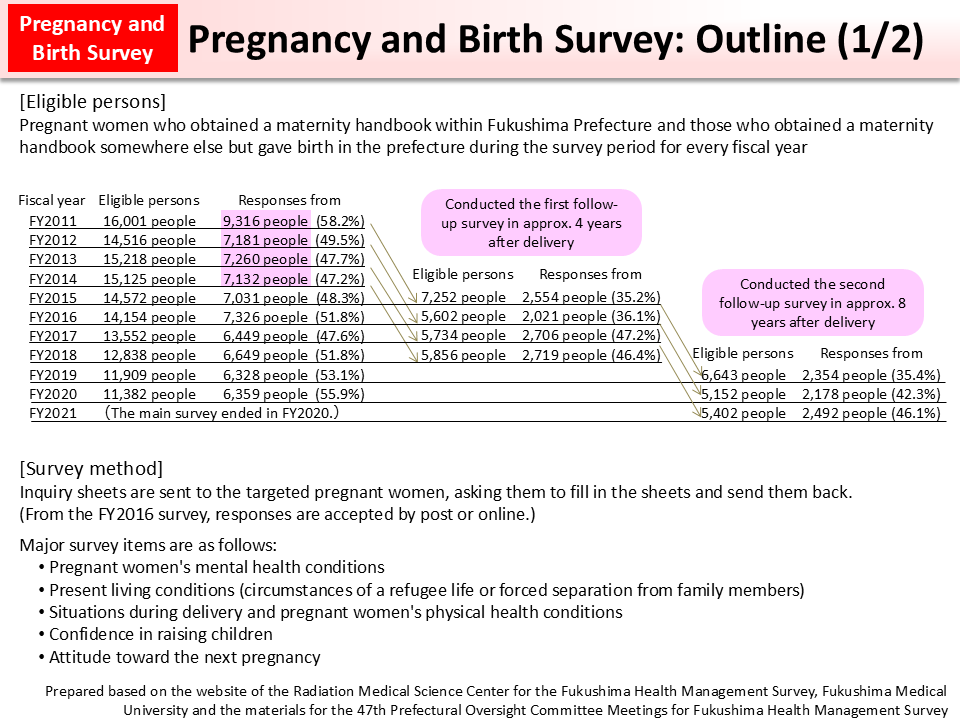 The Pregnancy and Birth Survey covers pregnant women who newly obtained a maternity handbook in Fukushima Prefecture and those who obtained a maternity handbook elsewhere but gave birth in the prefecture during the survey period.
For the former, inquiry sheets are sent based on information provided by each municipality in the prefecture. The latter may use inquiry sheets available at obstetric institutions in the prefecture or request the Radiation Medical Science Center for the Fukushima Health Management Survey, Fukushima Medical University, to send them inquiry sheets.
Survey targets are asked to fill in inquiry sheets and send them back. From the FY2016 survey, responses can also be submitted online.
The number of women who become pregnant and give birth in Fukushima Prefecture decreased after the earthquake in FY2012 but temporarily increased in FY2013. However, the number has been on a decline thereafter as seen nationwide.
Included in this reference material on March 31, 2013
Updated on March 31, 2021