Current Status of Transportation to the Interim Storage Facility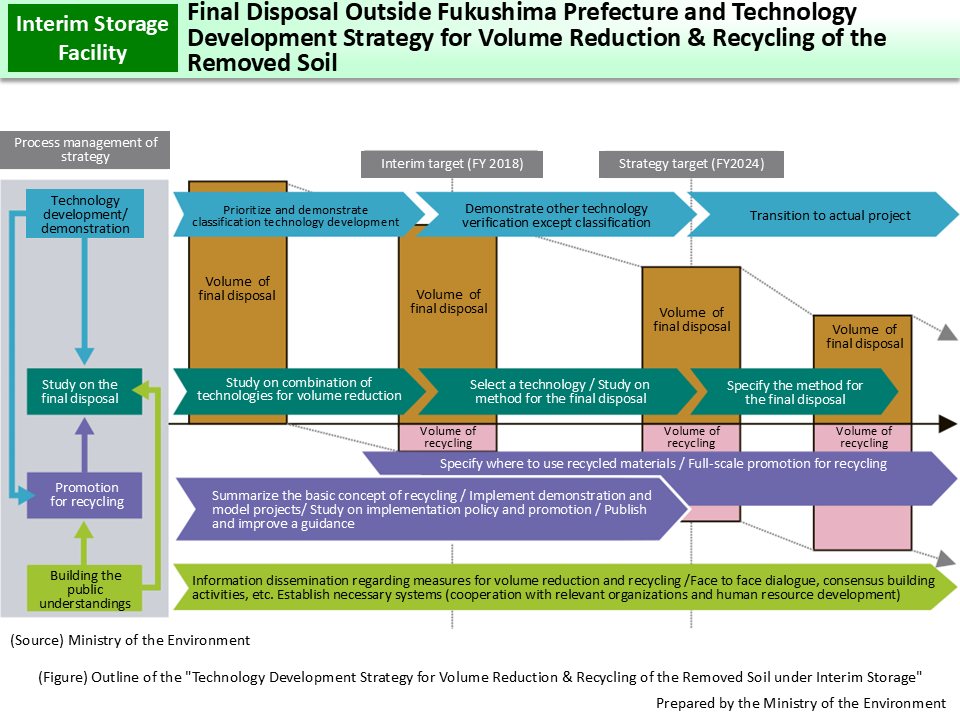 In accordance with the "Policy on the Interim Storage Facility Project in FY2021" announced on December 11, 2020, the transportation of removed soil and waste temporarily stored in Fukushima Prefecture (except the Restricted Areas) is expected to be mostly completed by the end of FY2021. At the same time, the transportation of the removed soil and waste from Specified Reconstruction and Revitalization Base Areas has been carried out.
The figure shows transported volumes from FY2015 to FY2020, etc.
Included in this reference material on March 31, 2017
Updated on March 31, 2021