Measures to Ensure Safety of Mushrooms and Non-Wood Forest Products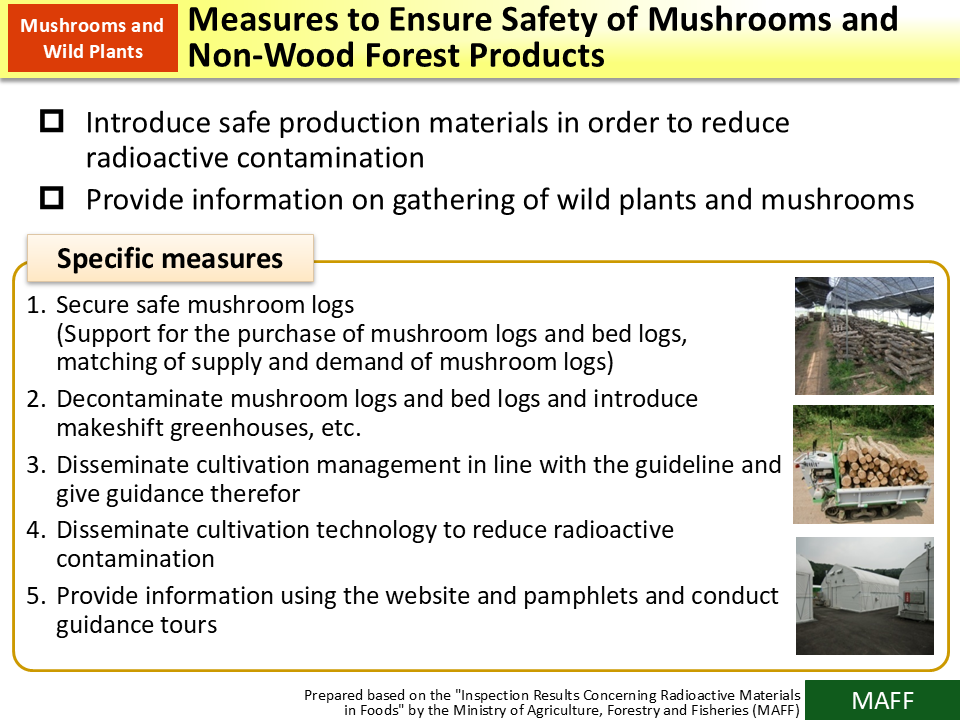 Other than wild plants and mushrooms for which cultivation management is impossible, shiitake mushrooms, etc. cultivated using mushroom logs show variation in radioactivity concentrations.
Therefore, measures to reduce contamination are being taken, such as implementing cultivation management in line with the "Guideline on Cultivation Management of Logcultured Mushrooms to Reduce Radioactive Materials" for the purpose of ensuring that log-cultured mushrooms do not contain radioactive materials exceeding the standard limit for foods, and developing bed log washing machines necessary for cultivating safe mushrooms, etc.
In order to prevent distribution of wild plants and mushrooms with radioactivity concentrations exceeding the standard limit, each local government imposes distribution restrictions on producers and farmers markets and provides them with inspection results or other information.
Included in this reference material on March 31, 2013
Updated on March 31, 2019