Inspections for Radioactive Cesium in Livestock Products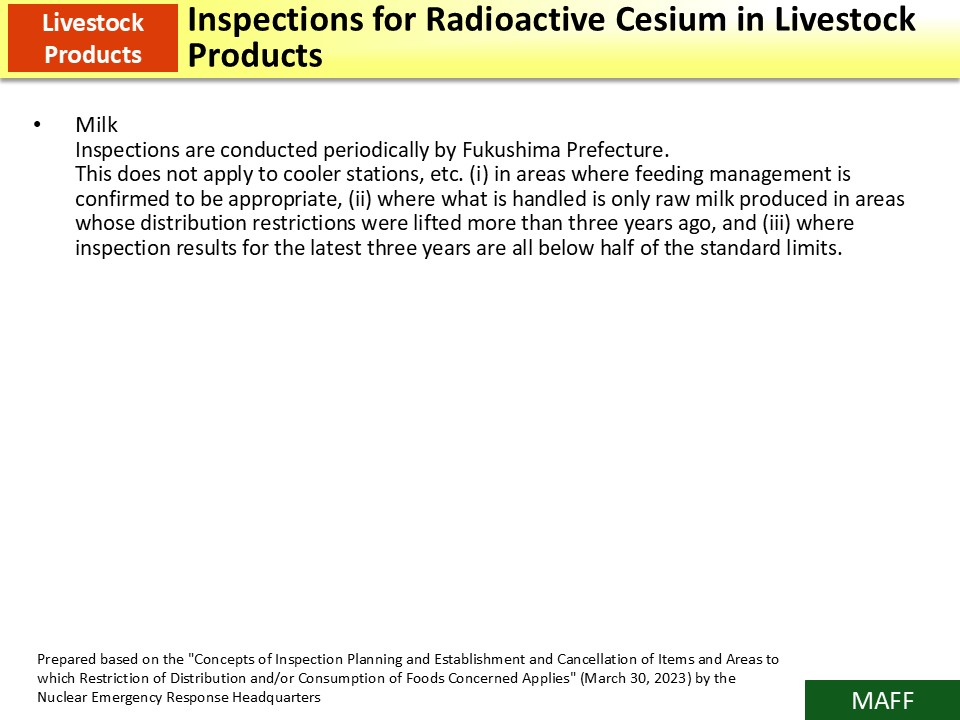 For beef, four prefectures (Iwate, Miyagi, Fukushima, and Tochigi) conduct inspections covering all relevant farm households. However, inspections are not required for farm households for which the relevant local government confirms that measures are being taken to prevent use of any feed produced in fields subject to voluntary suspension of distribution and use of feed or otherwise feeding management is being implemented appropriately.
Additionally, raw milk is also inspected periodically by Fukushima Prefecture.
Included in this reference material on March 31, 2013
Updated on March 31, 2022