Measures for Reducing Transfer of Radioactive Materials to Crops (5/5)
- Management of Fertilizers, etc. -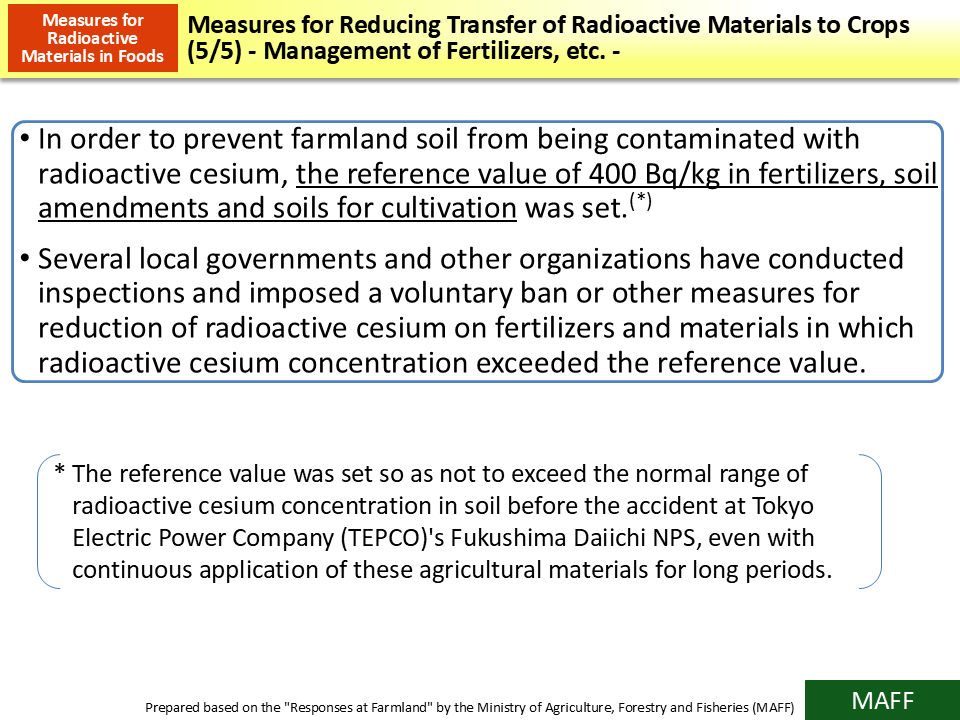 Regarding materials used for agricultural production, such as fertilizers, soil amendments and soils for cultivation, the reference value for radioactive cesium of 400 Bq/kg was set in order to prevent expansion of contamination of farmland soil by the use of contaminated materials.
Several local governments and other organizations have monitored radioactive cesium concentration in these materials, and provide guidance to ensure that materials containing radioactive cesium exceeding the reference value should not be used at farmland.
Included in this reference material on March 31, 2013
Updated on March 31, 2019