Reference Materials on General Psychological Care (2/3)
Post-Disaster Care to Children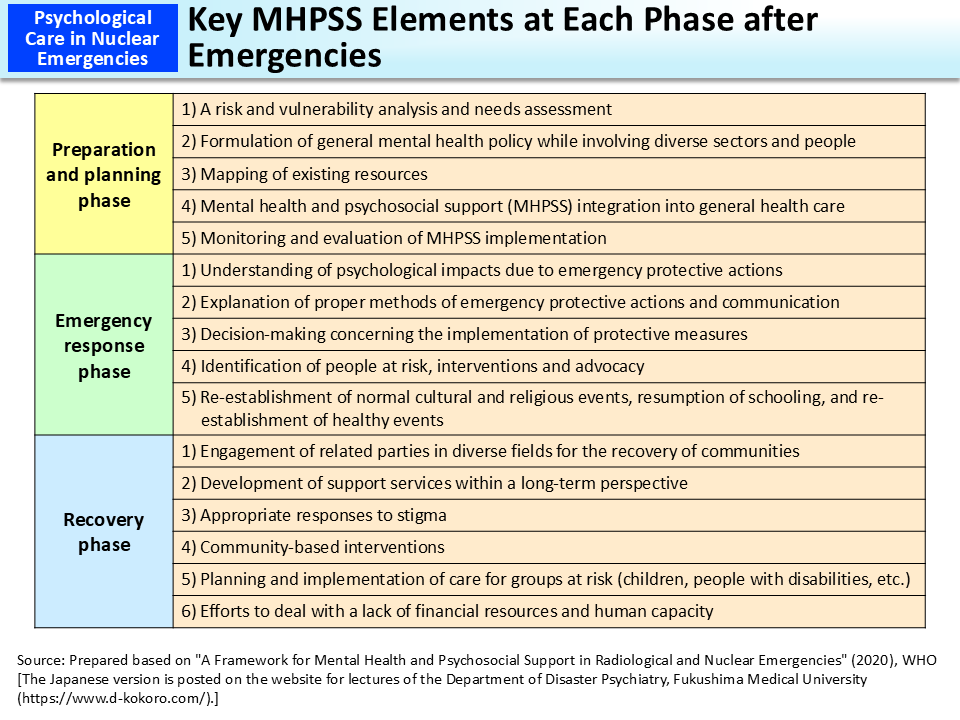 The table shows reference materials on general psychological care for disasters, mainly on child care.
(i) is an emergency guidebook. It is directed to staff of evacuation centers, private organizations and municipalities, as well as people in the fields of medicine, welfare, and education, and summarizes what should be understood and basic strategies to keep in mind when creating a space where children can stay safe with peace of mind. Additionally, it provides examples of preparations necessary for creating a child-friendly space and actual procedures to be followed.
(ii) and (iii) show how to provide psychological care to children, immediately after a disaster (ii) and over mid- and long-terms (iii), directed to nurses, public health nurses, psychologists, and school nurses.
(iv) is a guideline on how health and medical personnel support disabled children. It summarizes how to deal with physical, psychological, and behavioral issues. It also contains how to support guardians.
Included in this reference material on March 31, 2015
Updated on March 31, 2019