Other Epidemiological Surveys of Children of Atomic Bomb Survivors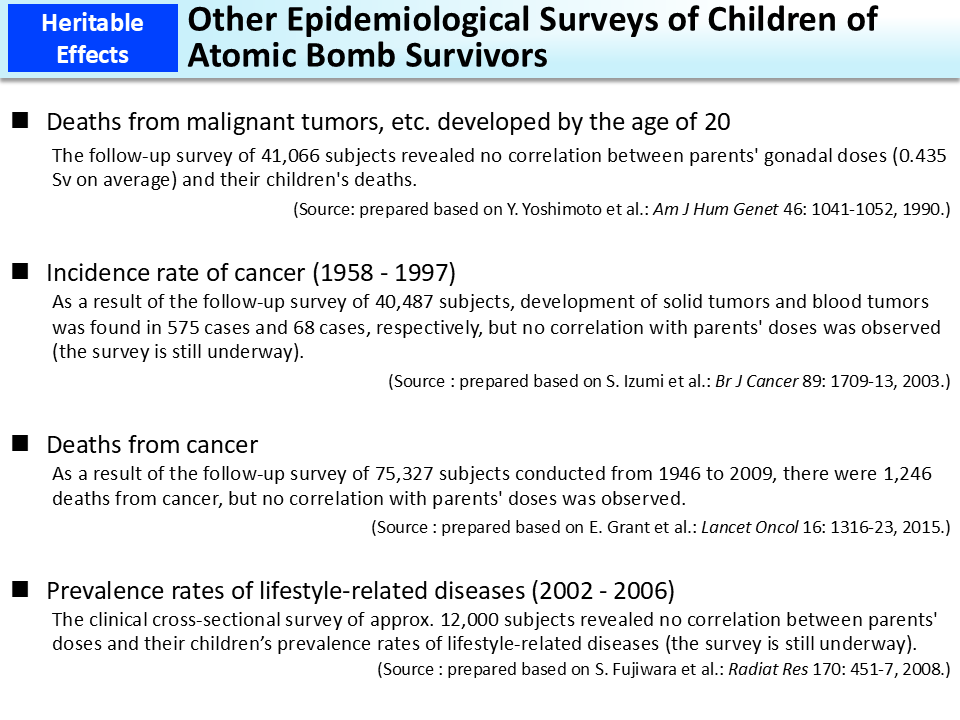 The Radiation Effects Research Foundation has been conducting follow-up surveys to ascertain whether parents' radiation exposure increases their children's incidence rates of lifestyle-related diseases, which are multifactorial disorders. The Foundation has so far conducted a survey of childhood cancer and leukemia1, a survey of solid tumors2, and a survey of lifestyle-related diseases3, but none of them revealed specific radiation effects.
1. Y. Yoshimoto et al.: Am J Hum Genet 46: 1041-1052, 1990.
2. S. Izumi et al.: Br J Cancer 89: 1709-13, 2003.
3. S Fujiwara et al.: Radiat Res 170: 451-7, 2008.
Included in this reference material on February 28, 2018