Ground Radiation (World)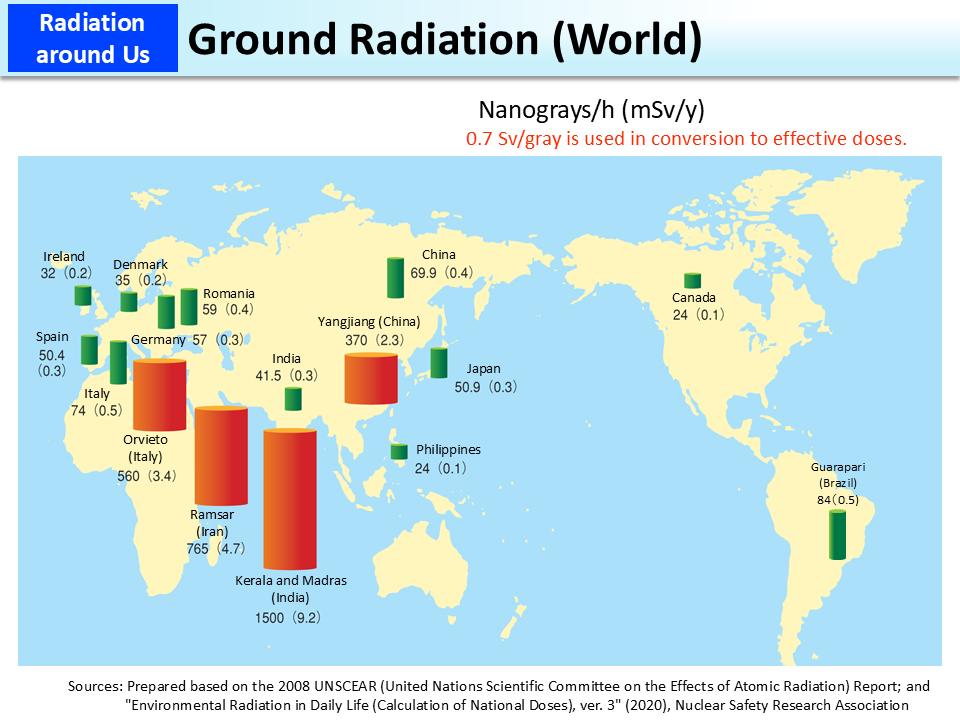 There are regions around the world where natural radiation is two to ten times higher than in Japan, such as Yangjiang in China, Kerala in India, and Ramsar in Iran. The high levels of natural radiation in these regions are due to the fact that soil there is rich in radioactive materials such as radium, thorium and uranium.
It has been reported that in Guarapari in Brazil, which was previously well-known as a high natural radiation area, ambient dose rates have reduced as a result of asphalt paving for urbanization.
Based on epidemiological studies in China and India, no significant increases in cancer deaths and incidence rates have been reported so far in these regions (p.124 of Vol. 1, "Effects of Long-Term Low-Dose Exposure"). In Ramsar, analysis on cancer risks is underway.
Included in this reference material on March 31, 2013
Updated on March 31, 2019