National Institute for Minamata Disease
http://www.nimd.go.jp/english/
4058-18 Hama, Minamata-shi, Kumamoto 867-0008
Tel: (81-966) 63-3111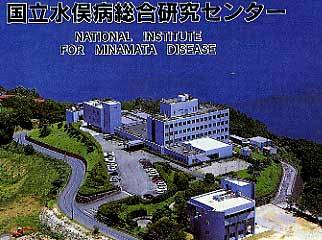 The National Institute for Minamata Disease was established in 1978 to carry out medical studies on Minamata Disease. The institute's Department of Clinical Medicine engages in clinical research to study Minamata Disease and treatments, carrying out medical examinations as necessary.
The Department of Basic Medical Science conducts research in the areas of pathology, biochemistry, physiology, and biomedical engineering. The purpose of this research is to find the determinant properties of mercury compounds in given organisms, the flux of the compounds in organisms leading subsequently to their movement in the environment, and chemical repercussions in an organic mechanism (in particular, the characteristics of damage caused by organic mercury and potential detoxification mechanisms). The Department of Epidemiology investigates and researches into Minamata Disease from an epidemiological perspective. The work done at the institute since its establishment is highly regarded by the scientific world, and in 1986, the institute was designated as a WHO Collaborating Centre.
In 1996, the Minamata Disease Research Resource Bank was formed to store and make available research materials on Minamata Disease.
Also, in July, 1996, a new department, the Department of International Affairs and Environmental Sciences, was added to the institute, so that there are now four departments and one section. This department carries out planning and coordination of international research in the areas of natural and social scientific studies on Minamata Disease, as well as collecting and organizing materials on Minamata Disease from all over the world for distribution.
In 1997, the International Research Collaborating Facility was opened to further improve international cooperation by providing a base for joint research projects.
Minamata Disease Archives was established in 2001. The functions of the facility are to collect, organize and store information relating to Mianamata disease; to conduct research activities on Minamata disease; to disseminate information on Minamata disease to researchers and citizens through exhibition and information network; to provide opportunities to enhance academic exchange on Minamata disease. It is open to the public from 9 a.m. to 5 p.m. on every day except Monday.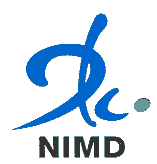 The logo features a stylized version of the Chinese character for "Water", which is the character read as "Mina" in "Minamata". The colors represent the blue sea and greenery of the Minamata area respectively.