National Parks of Japan
Yambaru National Park is born.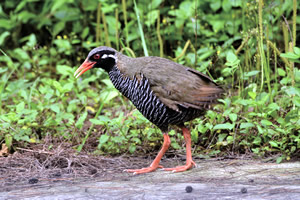 Okinawa Rail (Yambaru kuina), a Flightless Bird and Endemic Species to Okinawa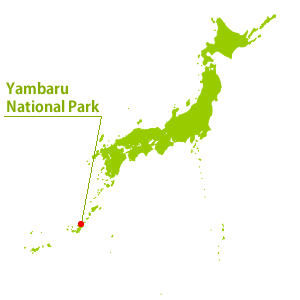 Yambaru National Park, located in the northern part of Okinawa Island, was designated as the 33rd national park in Japan on September 15, 2016. Covered by one of the largest subtropical laurel forests in Japan, the Park has a diverse national environment where a wide variety of endemic species and endangered species of wild fauna and flora such as Okinawa rails (Yambaru kuina) live and grow. The Park also has a unique cultural landscape with the traditional characteristics of the Yambaru area nurtured in the daily lives of its residents in the rich natural environment. Scenic tours, trekking, canoeing, animal watching and driving are the popular leisure activities in the great subtropical nature of the Yambaru National Park, which provides the park visitors with a place and opportunity to interact with the high-quality natural environment. When you come to Okinawa, please visit the Yambaru National Park!!