National Parks of Japan
Kerama Islands to be a National Park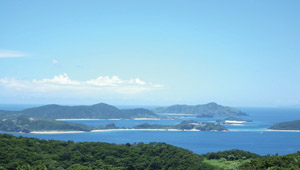 The archipelago's landscape from Tokashikijima Island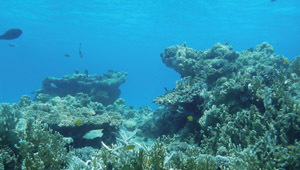 Coral reefs set in Kerama (Akajima Island)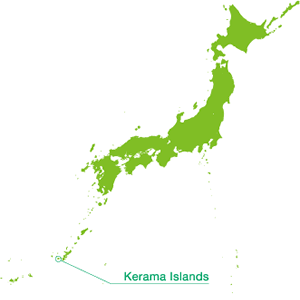 The Kerama Islands (Tokashiki and Zamami villages) Area is located 20-40 km west of the main Okinawa Island and composed of about 30 islands in various sizes and of many rocks.
This area, with its diverse coral reef ecosystems, breeding range of humpback whales, highly transparent water called the Kerama blue, archipelago formed by tectonic subsidence and beaches mainly made of white corals, boasts a diverse landscape ranging continuously from the sea to land, which is just superb and representative of Japan. Integrated with the landscape are the terrain and geology that suggest the long history of the earth and the subtropical island ecosystem created thereon, as well as the human landscape that clearly reflects its folk culture formed over a long period of history. In this regard, this area was designated as the 31st National Park in March 2014. It was the first new national park designation since 1987 that was neither by division nor extension of an existing national park.
We will work together with the local community to promote measures for conservation of this national park and for its proper use.