Transportation of Removed Soil and Waste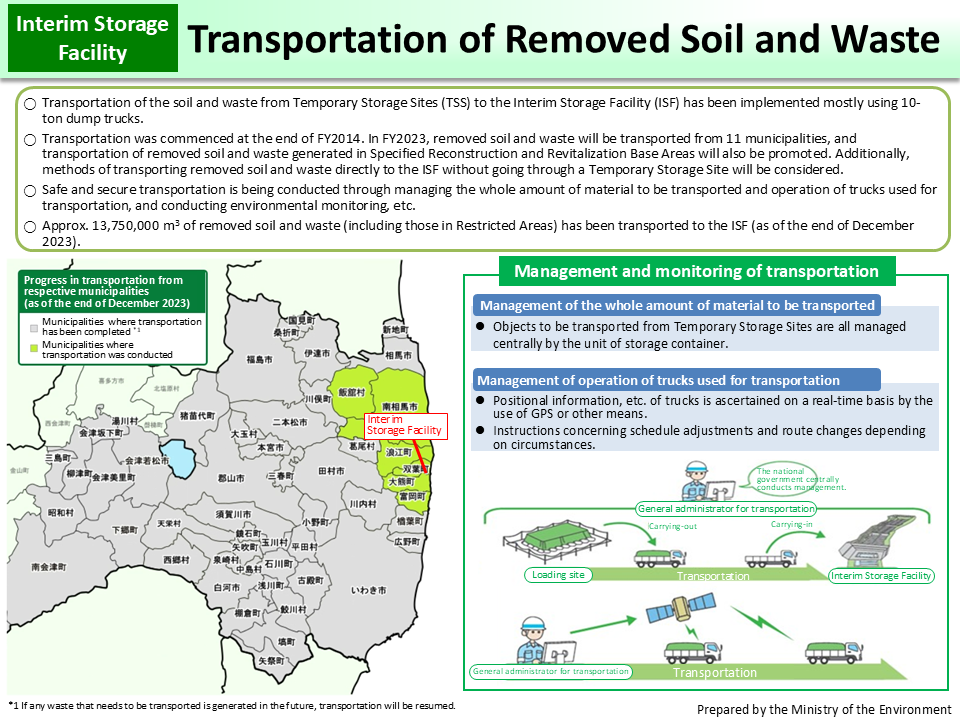 By the end of January 2018, an accumulative total of approx. 640,000 m3 of the removed soil and waste had been transported to the ISF. Approx. 1.8 million m3 of the removed soil and waste is planned to be transported in FY2018.
The operation of trucks used for transportation is managed on a real-time basis using GPS as follows.
(i) All loads are linked to respective trucks by the unit of container bags at the time of departure from loading sites and trucks are managed together with their loads.
(ii) Positional information of running trucks is ascertained using GPS devices loaded thereon and is recorded in the system. Recorded positional information is displayed on a map and the operation of trucks is monitored. Trucks are continuously monitored even after unloading the items at the ISF and returning back to loading sites with an empty load.
Included in this reference material on February 28, 2018