---
header Menu01
---
Site Search
Loading
---
---
header Menu02
---
Location
---
Asia-Pacific Seminar on Climate Change
The 25th Asia-Pacific Seminar on Climate Change
-Implementation of (Intended) Nationally Determined Contributions ((I)NDCs) and Post-2020 Enhanced Transparency Framework-
20-21 June 2016, Phuket, Thailand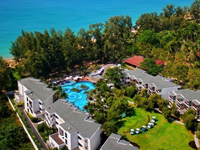 ---
---
CONTENTS MENU
---
1. Background
The Asia-Pacific Seminar on Climate Change (AP Seminar) has been held every year since 1991 and has served as a regional vehicle for Asia-Pacific countries to build confidence through exchange of views and experiences on climate change issues in a practical manner. The 25th AP Seminar will provide opportunities to share the preparation of (I)NDC implementation among countries in the region, and to discuss how the post-2020 enhanced transparency framework can build on past experiences and support implementation of (I)NDCs.
Documents from past Asia-Pacific Seminars can be found at "AP Seminar Archives".
---
2. Objectives
The 25th AP Seminar aimed to deliver the following objectives:
Share experiences on enhancing actions prior to 2020 and preparing for implementation of (I)NDCs in each country, in particular, institutional arrangements and involvement of key stakeholders;
Discuss, how each country will engage in national adaptation planning (NAP) processes and the implementation of adaptation actions, and the benefits for each countries to submit "adaptation communications" to the UNFCCC;
Share current status and future plans for NDC implementation and long-term low GHG emission development strategies among countries in this region;
Share experiences and lessons learnt from existing reporting and discuss how the post-2020 Transparency Framework can inform countries' actions; and
Understand capacity-building and needs for developing countries to implement NDC.
---
3. Organizer and Co-organizers
Organized by
Ministry of the Environment, Japan
Co-organized by
Office of Natural Resources and Environmental Policy and Planning, Ministry of Natural Resources and Environment, Kingdom of Thailand
Department of Foreign Affairs and Trade, Australia
---
4. Participants
There were approximately 50 participants from
16 developing countries in the Asia-Pacific region;
Japan, Australia, EU
Approximately 10 international organizations/research institutes
---
---