(1) International Assistance by the Environment Agency
The Environment Agency assists developing countries in Asia-Pacific and other regions in Global Environmental Issues and consolidation of their administrative basis towards the implementation of Agenda 21. Main areas of assistances in nature conservation are as follows.
Wetland Conservation in Asian Region
Publication of Red Data Book for Birds of Asian Region
Conservation Measures of World Natural Heritage in Asia
Conservation of Coral Reefs
Investigation of Biodiversity in Asia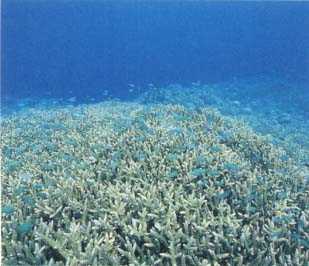 Conservation of the World Natural Heritage
(Tubbataha Reef National Marine Park, The Republic of the Philippines)
(2) International Assistance through Technical Cooperation of JICA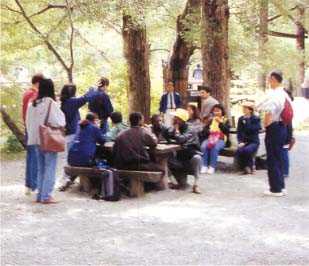 Group Training Course

The Environment Agency also supports developing countries in their nature conservation efforts through international technical cooperation of Japan International Cooperation Agency (JICA). There are several types of technical cooperation, for example, (A) Acceptance of Trainees for capacity building, (B) Dispatch of Experts for technology transfer, (C) Project-type Technical Cooperation combining various means of cooperation.


(A) Acceptance of Trainees:
Three Group Training Courses, "Nature Conservation and Natural Parks Management (for 30 days)," "Wetland Conservation and Protection of Migratory Birds (for 30 days)" and "Conservation and Sustainable Management of Coral Reefs (for 40 days)" are implemented every year.

(B) Dispatch of Experts :
For technology transfer, Long-term or Short-term Dispatch of Experts in Nature Conservation are dispatched to developing countries in Asia, Africa and Latin America and so on. Specific themes include National Park Management. Wildlife Management, and Natural Environment Survey.

(C) Project-type Technical Cooperation:
There are several cases for Project-type Technical Cooperation, which combines the dispatching of experts, acceptance of trainees and other means. For example, the cooperation for wildlife conservation in Yacyreta, Paraguay was implemented from FY 1991 to 1994. A project for conservation of biodiversity in Indonesia has been done since FY 1995.