National Parks of Japan
Developing National Parks by Promoting Eco-Tourism*

* Eco-tourism: a form of tourism in which communities aim to conserve the unique natural, cultural, and historical charms of the region by communicating their value and importance to tourists.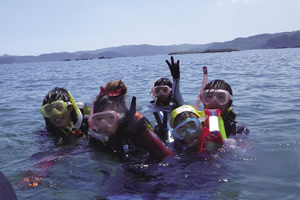 Experiencing the ocean richness on a snorkel tour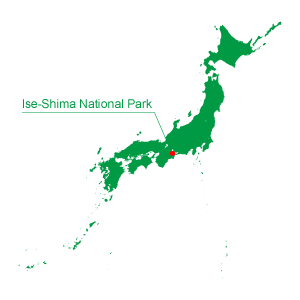 Ise-Shima National Park is a national park for visiting tourists and for its 100 thousand residents. Therefore, in order to conserve the nature of one of Japan's representative national parks, the park must be compatible with local industries and livelihoods.
The entirety of Toba City has been designated as part of this national park. The city conserves local resources such as the park's rich nature, history, and culture, while simultaneously sustaining its local industries and revitalizing the community through the promotion of eco-tourism. In March 2014, Toba City's "Grand Design for Promoting Eco-tourism" was certified by relevant Ministers. This was the fourth certification (third among national parks) in Japan.
We continue to strive to develop attractive national parks by promoting eco-tourism in cooperation with community members.