Aims of the Recommendations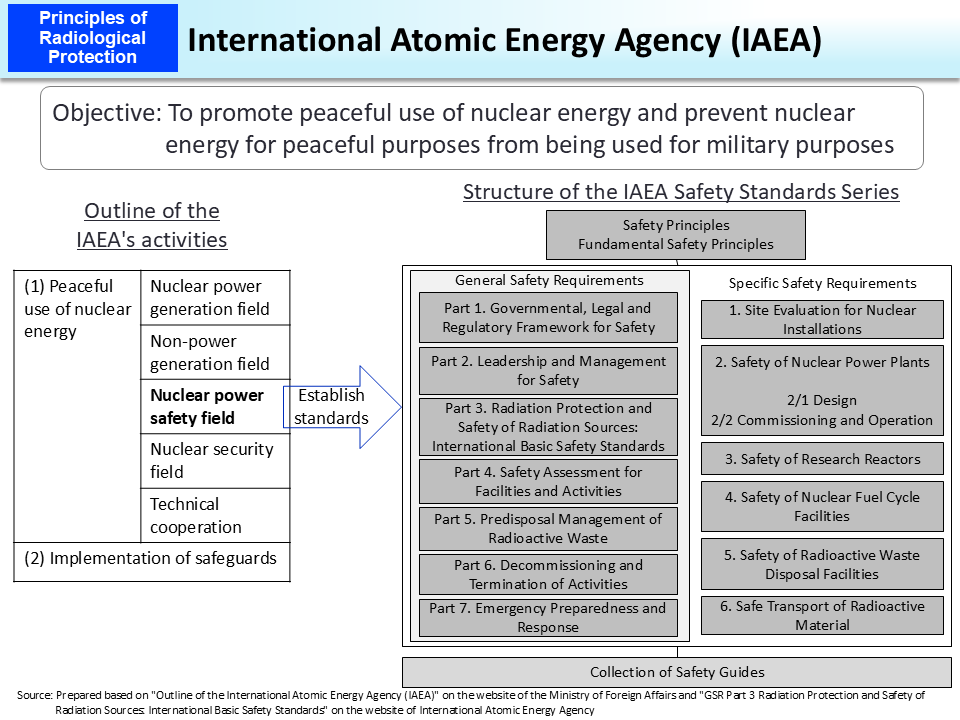 The ICRP makes recommendations with the aim of contributing to an appropriate level of protection of human beings and the environment against the detrimental effects of ionizing radiation exposure without unduly limiting preferable human beings' efforts and behavior associated with the use of radiation.
The 2007 Recommendations state that in order to achieve this, scientific knowledge on radiation exposure and its health effects is an indispensable prerequisite, but due consideration needs to be given to social and economic aspects of radiological protection in the same manner as in other risk management-related sectors.
The major aim of the ICRP Recommendations has been the protection of human health, but the aim to protect the environment was newly added in the 2007 Recommendations.
Included in this reference material on March 31, 2013
Updated on March 31, 2021